The consumer watchdog has commenced proceedings in the Federal Court alleging Bupa Aged Care Australia breached Australian Consumer Law by charging some residents a fee for extra services that it did not fully provide.
The Australian Competition and Consumer Commission (ACCC) is alleging Bupa Aged Care Australia made false or misleading representations to aged care residents in 21 facilities in NSW, Victoria, Queensland and Tasmania about extra services including monthly bus outings, allied health services and ice machines.
The extra services were set out in residential agreements with residents and often amounted to thousands of dollars each year, the ACCC said in a statement.
The ACCC alleges that between December 2007 and June 2018, Bupa charged thousands of residents at 21 aged care of its 78 facilities a fee for a package of extra services, but did not provide, or only partly provided, some of these services.
The ACCC lists a total of 145 services it alleges were not provided or only partly provided to residents across the 21 facilities including:
       smart room systems to assist those living with dementia
       air-conditioning in all bedrooms
       covered outdoor exercise areas
       large talking book libraries
       tactile and sensory walkways
       fully equipped physiotherapy rooms
       separate leisure activity spaces
       hot breakfasts
       travel escorts for outside appointments.
ACCC Chair Rod Sims said the ACCC alleges that Bupa failed to provide or fully provide various extra services promised in residential agreements but charged for them anyway.
"In some cases the alleged misleading representations related to services that were significant to the quality of life of elderly residents. The promised services were likely also what attracted many residents and their families to choose Bupa," Mr Sims said.
"Misrepresentations in the aged care sector are particularly concerning, because unlike many other services, it's often difficult for elderly residents to move to another provider," Mr Sims said.
The ACCC launched an investigation shortly after Bupa notified it of its conduct in May 2018, an ACCC spokesperson said.
During an internal review in 2018, Bupa said it found residents in a limited number of facilities were not receiving extra services as intended.
Bupa said it commenced a remediation program in July 2018 that included contacting affected residents or their family members to apologise and explain how they would be compensated.
Bupa managing director of aged care Jan Adams said in a statement that Bupa has repaid approximately 550 residents plus interest to date including all current residents impacted.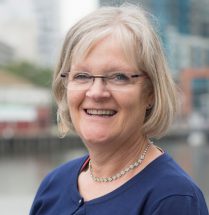 "We apologise unreservedly to those residents and families who have been affected… We are committed to addressing this to put things right. Those who may have been affected have been contacted directly by Bupa," she said.
Ms Adams said Bupa notified all appropriate regulators including the ACCC, the Department of Health and the now-called Aged Care Quality and Safety Commission when it discovered the issue.
"We have made significant changes to our systems to ensure this does not happen again. We also engaged independent external advisers in the development of the repayment program to ensure a fair and equitable approach," she said.
Bupa no longer offers extra services in its aged care facilities.
Bupa said it has engaged with the ACCC about the scope, timing and progress of its approach to communicating with and reimbursing affected residents.
The ACCC said Bupa has not admitted the conduct contravened the Australian Consumer Law.
Comment has been sought from Bupa about whether it believes it has acted in contravention of consumer laws.
The ACCC is seeking relief for the period from 1 January 2011 until June 2018 only, as the Australian Consumer Law only came into effect from 1 January 2011, an ACCC spokesperson told Australian Ageing Agenda.
The ACCC is seeking injunctions, declarations, pecuniary penalties and other orders.
Those include declarations that Bupa made false or misleading representations and wrongly accepted payment by engaging in the conduct and an order that Bupa pay a pecuniary penalty for each act or omission that contravenes the Australian Consumer Law, an ACCC spokesperson said.
This story was updated on Wednesday morning.
Comment below to have your say on this story
Subscribe to Australian Ageing Agenda magazine and sign up to the AAA newsletter