Following on from its aged care financial sustainability summit earlier this year, the Aged & Community Care Providers Association has submitted an issues paper to Minister for Aged Care Anika Wells and the Aged Care Taskforce.
The provider peak's 38-page document contains a number of potential solutions to funding Australia's aged care system, including:
greater consumer contributions
changes to superannuation
a Medicare-style levy
the introduction of a new social insurance scheme.
The Aged Care Financial Sustainability Summit held in Canberra in June brought together 43 organisations representing aged care providers, government bodies, unions and consumers to address the funding challenges facing the aged care sector now and into the future.
Representing the broad view of summit attendees, the paper proposes that the federal government continues to be the primary funder of services.
However – for those who have the financial means – increased consumer co-contributions should be considered for aged care accommodation and lifestyle expenses.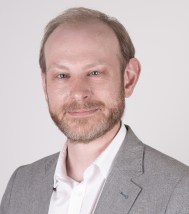 Describing the current funding arrangement as "unsustainable", ACCPA CEO Tom Symondson said: "The paper identifies that those with the means should be asked to pay, or partly pay, for those expenses they have paid for their entire lives – that includes accommodation and lifestyle expenses."
ACCPA's paper identifies 10 key principles for the government's consideration in the design of a sustainable aged care system. It should be, say the authors:
independent and person-centred
efficient
transparent and specific
equitable
means-tested
flexible for First Nations aged care
universal
future-focused
guaranteed
inter-generationally fair.
As the authors of the paper acknowledge: "Currently, the long-term financial viability of the sector is at risk with the majority of residential aged care facilities operating at a loss. The viability of home and community care providers also continues to trend down, highlighting the unsustainability of current aged care funding.
"The way Australia funds aged care – which has remained relatively unchanged for decades – needs to be modernised … We can no longer put off the structural reforms needed to ensure older Australians receive the care, dignity and quality of life they need."
Comment on the story below. Follow Australian Ageing Agenda on Facebook, Twitter and LinkedIn, sign up to our twice-weekly newsletter and subscribe to AAA magazine for the complete aged care picture.