The head of a Melbourne training organisation has set up a member-based registration and professional development scheme for aged care workers.
The Australian College of Care Workers (ACCW) has been founded by Janet Lawrence, chief executive officer of Registered Training Organisation the Australasian Lawrence Aged Care College Health College Australia.
Ms Lawrence, who is also a registered nurse and director of ACCW, said the scheme has been developed for professional care workers to:
provide a registration platform for workers in the care sector
set minimum standards of practice for care workers;
establish a system of Continuous Professional Development (CPD).
ACCW, which was launched in Melbourne on Thursday, aims to restore confidence in a sector shaken by royal commission findings of neglect, abuse and poor conditions for the elderly and staff, Ms Lawrence said.
"The Australian College of Care Workers is an essential solution to the problems identified by the royal commission concerning the aged care workforce – in both the care they provide and the conditions they work in," said Ms Lawrence.
ACCW will provide members with industry recognition as a qualified professional care worker, networking and employment opportunities through a sustainable workforce job-seeking platform, better career pathways through CPD, and strong advocacy for the carer workforce, she said.
Industry bodies representing aged care providers or workers or health industry registration schemes were not consulted in the establishment of ACCW, a spokesperson for the ACCW told Australian Ageing Agenda.
ACCW is calling on Government and industry to join the organisation.
"The launch of ACCW is an opportunity for the aged care sector and government to correct past failings to ensure that no Australian is left behind and treated poorly," she said.
Peak welcomes initiative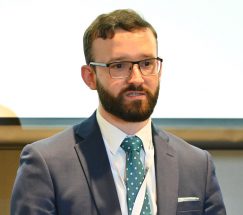 Leading Age Services Australia said it welcomed all efforts to improve the skills and qualifications of care workers and looked forward to seeing more detail about this initiative.
LASA also reiterated support for a national code of code administered by an existing national accreditation authority.
LASA general manager policy and advocacy Tim Hicks said a national register of aged care workers would help protect aged care recipients and employers from employees who were unsuitable to work in aged care.
"LASA also supports a well-designed national code of conduct for aged care workers, developed though meaningful engagement with providers, that is supported and administered through a body such as the Australian Health Professionals Registration Authority," Mr Hicks told AAA.
"LASA believes that such an approach would offer providers, and the wider community, an additional form of assurance regarding the ongoing suitability of potential staff to engage in caring for older Australians."
Comment below to have your say on this story
Subscribe to Australian Ageing Agenda magazine and sign up to the AAA newsletter