The Aged Care Financing Authority has recommended retaining the $32 billion residential aged care bonds system, but with tighter prudential regulation and a risk premium paid by providers.
Minister for Senior Australians and Aged Care Services Richard Colbeck tasked ACFA with investigating the role of Refundable Accommodation Deposits (RADs) in residential aged care in 2020 following an increase in consumers preferring Daily Accommodation Payments (DAPs) over RADs.
Since then, the aged care royal commissioners in their final report recommended phasing out RADs.
The average value of a RAD is $332,000, and total RADs held by providers is $32 billion, as at 30 June 2020, the report shows.
ACFA's report, which was released last Thursday, explores the impact of RADs and its current and future roles in the residential aged care sector and utilises research and market surveys commissioned from Macquarie University's Centre for the Health Economy.
MUCHE director Dr Henry Cutler said ACFA was tasked with the project due to concerns over the recent shift from RADs to DAPs.
"Some providers were concerned that shift would continue, which would then impact their liquidity because if you don't have a RAD being replaced by another RAD, then you have to find that additional funding from elsewhere and some providers don't necessarily have good access to commercial debt to replace that RAD," Dr Cutler told Australian Ageing Agenda.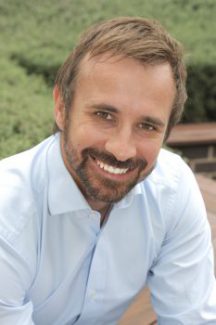 ACFA proposes four options for the future of aged care accommodation payments and favours retaining RADs but with some adjustments.
"It lands on an option whereby it suggests RADs should continue on within the sector, but there should be some adjustments to the way RADs are managed within providers. So, tightening up of prudential regulations to ensure that providers remain liquid if there is a shift from RADs to DAPs that is significant and quick," Dr Cutler said.
It also suggests government consider a form of risk premiums paid by providers to guarantee the bonds and more work to enforce resident's ability to freely choose their form of accommodation payment.
Dr Cutler said a significant reduction in RADs would impact capital expenditure.
"You would see refurbishments and new buildings decline most likely. But some providers would benefit from that because they would have additional income from DAPs that they can spend on other parts of their business, which includes daily living expenses and provision of care," he said.
Dr Cutler said ACFA's proposed changes are necessary "because the government is currently exposed to business failure by having to guarantee RADs to consumers."
He said it has cost the government about $100 million to repay RADs to date, which is "significant" to be paying out.
"ACFA is suggesting that there needs to be tighter controls on prudential requirements and liquidity ratios to say providers need to have [a certain] amount of RADs sitting as cash to ensure that they can pay back those RADs, if there is a significant shift," he said.
Dr Cutler said MUCHE's report for this projects suggests the shift towards DAPs is unlikely to continue to increase.
"[This is] primarily because most of that shift has likely been because of a reduction in interest rates, and because interest rates are so low, they can't go much further," Dr Cutler said.
Disparities between RC recommendations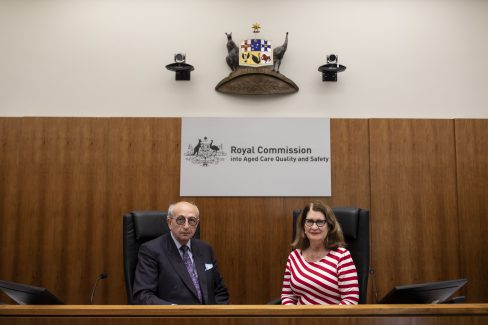 Dr Cutler said ACFA's position contrasts with the aged care royal commissioners' recommendations to phase out RADs.
Royal Commissioner Lynelle Briggs recommended RADs be phased out from July 2025 for new residents while fellow Royal Commissioner Tony Pagone suggested a temporary capital financing mechanism to transition from RADs to a more traditional method of debt and equity.
Dr Cutler said it was important any recommendation considered the impact on the consumer.
"There is likely to be some consumers who are making the wrong choice between RADs and DAPs because it is so complex," he said.
"There is an argument to say if we are taking a consumer perspective, then yes, the royal commission may be right in saying there should be a gradual phase out of RADs. But there has to be an alternative financial arrangement because currently, banks are suggesting they couldn't cover the $32 billion that would be required to replace RADs," he said.
Dr Cutler said for that to occur, the government needs to increase prices so aged care providers can make a greater return, attract more equity and be able to repay debt more quickly.
"Some aged care providers were worried that there would be a removal of RADs from residential aged care, [but] it doesn't seem that will be the case given that ACFA are suggesting otherwise," Dr Cutler said.
The government still needs to respond to the royal commission's recommendations, he said.
"Providers just need to be aware that this is a process that continues and that needs to wait for government response."
ACFA's other proposals are:
retain RADs and DAPs but introduce changes to make DAPs more attractive so using RADs as a source of capital is reduced over time
retain RADs and DAPs but introduce changes to make them economically equivalent
prohibit new RADs from a fixed date.
View ACFA's report Review of the Current and Future Role of Refundable Accommodation Deposits in Aged Care here.
View MUCHE's report The role of refundable accommodation deposits here.
Comment on the story below. Follow Australian Ageing Agenda on Facebook, Twitter and LinkedIn, sign up to our twice-weekly newsletter and subscribe to AAA magazine for the complete aged care picture.