Palliative care, depression and therapy incentives are among the items in the Aged Care Funding Instrument being scrutinised by a government-commissioned project to refine the tool.
The pain management and oedema items, which have increased from 5 per cent of people to about 50 per cent, are also under review, according to Richard Rosewarne of Applied Aged Care Solutions, who is undertaking the project.
"We're also looking to see if people are more sub-acute in aged care; if the acuity is higher why haven't many of these items changed in the proportion of claims over the years," Mr Rosewarne told a forum organised by Aged and Community Services Australia last week.
On Wednesday the government released a key report detailing five options for how government funds residential care (read our story here).
One of the options includes a 'refinement' of ACFI, while the review's recommended model also included refining ACFI as an interim measure.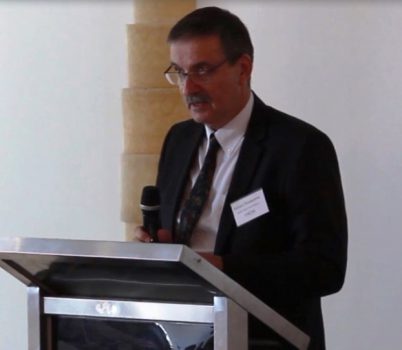 Dr Rosewarne said his review is looking at the basic design of ACFI including the number of questions and boxes within the tool.
His review, which is based on data analysis and sector consultation, is also examining whether items such as the palliative care and depression questions should be moved within the tool.
There are issues with how the therapy program incentives are currently operating as the items are "not very contemporary" and are "quite directive" in terms of care delivery, Dr Rosewarne told the Brisbane audience.
His review is looking at removing the current items and building them into a "generic physical therapy program" under which the provider could use any therapist at a particular level to provide the program.
"The requirements would be we'd expect a structure to the program in terms of a care plan, goals, and evaluation," he said.
External assessment
Dr Rosewarne's review is also investigating how government could move to independent assessment of resident need for funding purposes.
He told the forum his review is looking at the number of assessments and mandatory requirements within ACFI, which aligned with the question of independent, external assessment.
"We like the idea of building up the care side of ACFI so that there are assessments associated with ACFI that can help you with your basis for care planning, as well as being used for funding purposes," he said.
As to the debate about moving to external assessment, Dr Rosewarne said there are "obviously some issues" with how the audit process is currently working.
"There is an issue with the number of claims now being reduced and that's creating uncertainty of funding," he said.
Dr Rosewarne's review is looking at different models of external assessment, including where funding is agreed up front at a resident's entry and then re-examined within three months at which point the rate going forward would be decided.
Related AAA coverage: 
Comment below to have your say on this story
Send us your news and tip-offs to editorial@australianageingagenda.com.au 
Subscribe to Australian Ageing Agenda magazine and sign up to the AAA newsletter