Above: Patrick McClure AO, resigned from ACSA Friday 2 December 2011
By Keryn Curtis
Despite an extensive executive search and appointment process earlier this year, Aged and Community Services Australia (ACSA) is back in the market for a Chief Executive Officer, following the resignation of Patrick McClure AO on Friday.
A brief statement from Mr McClure, addressed to "The staff and stakeholders, Aged and Community Services Australia" was attached to ACSA national President, Rob Hankins' formal email notification of the resignation, at the request of Mr McClure. McClure's statement reads:
The Staff and Stakeholders
Aged and Community Services Australia
Dear Sir/Madam
I have tendered my resignation as Chief Executive Officer of Aged Care and Community Services Australia. I wish all participants in the Organisation every success in the future during a period of change.
Yours faithfully,
Patrick McClure
As ACSA's recently appointed national president (taking over from Klaus Zimmerman in early November), Mr Hankins has taken on the acting CEO position until further notice.
Mr Hankins said Mr McClure's resignation and ACSA's next steps toward finding a new CEO, would be a key agenda item for a planned strategy meeting for the ACSA board of directors next Friday.
"We had agreed as a board of directors to have a discussion around ACSA governance. [The process for finding a new CEO] will obviously be a key topic for that meeting now."
However, Mr Hankins said he expected the organisation would not seek to advertise for the position until the new year.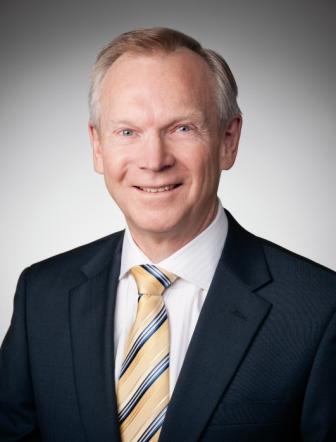 Above: Rob Hankins, ACSA National President and now, Acting CEO, ACSA
"We will be recruiting for the role as soon as possible, but given the timing with Christmas and the holiday period, I don't envisage that process will begin until early in the new year."
While Mr Hankins could confirm that Mr McClure's resignation was offered and accepted with immediate effect on Friday, he said he was unable to comment further on the matter.
"It's one of those unfortunate situations. Patrick elected to resign and we agreed to accept his resignation, effective immediately. But I am precluded under a deed, as agreed, from commenting further," Mr Hankins said.
Mr Hankins said he was not concerned about recruiting the right person or about the timing, despite the critical point in the current reform process.
"I am confident we will find the right person to lead ACSA," said Mr Hankins. "In terms of the current period of time, we have a very strong team participating in the review process. Led by Nick Mersiades [senior policy adviser on secondment from Catholic Health Australia] and supported by David Kemp, who was previously in the Department. They have been actively involved in the review committees. So I am very comfortable in ACSA's ability to stay on track with that process."
During Mr McClure's tenure as CEO, five ACSA staff also left the organisation.
Click here to see the original AAA article about the appointment of Patrick McClure.