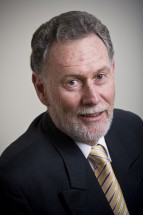 The president of Aged and Community Services Australia (ACSA) has publicly dismissed the campaign by Leading Age Services Australia (LASA) for a merger between the two organisations, saying the push for a single peak body is about securing LASA's "survival".
In an address to ACSWA's state conference in Perth yesterday, ACSA federal president Vaughan Harding said the 'one voice' argument for a single peak was "simplistic and does not withstand any scrutiny".
Mr Harding's comments follow the speech last week by LASA chair Dr Graeme Blackman in which he revived the argument for a LASA-ACSA merger. As reported by Australian Ageing Agenda, Dr Blackman told the LASA Q conference that "the lack of an influential, unified voice in aged services continues to harm us in producing stronger advocacy to government and stakeholders."
Dr Blackman announced that LASA, like ACSA, was now investigating a move towards a national structure, which he said would act as a stepping-stone to creating a single peak.
However, Mr Harding countered that view in his address yesterday, saying of ACSA's move to a national model: "This is not about a merger with another industry body."
"The call for a merger that you're hearing is more about survival of another body than anything else," he said.
Further, Mr Harding said: "ACSA would need to have a very clear mandate from members to enter into any conversation about a merger."
LASA: 'Saddened and bemused'
Responding to the comments, LASA said it was "bemused and a little saddened about cheap shots" suggesting it was pursuing the merger for its sustainability. "LASA has grown year on year and continues to do so. It appears that these statements are created by a lack of understanding of the LASA model and also perhaps a tinge of the politics of envy," CEO Patrick Reid told AAA.
He said LASA contended that as the industry was "federally funded, federally legislated, federally regulated and had a federal industrial relations and accreditation framework that affected all providers" it made sense to have "the same unitary approach in representation of aged care providers."
"We do not believe that a unity ticket is necessarily some generic approach and as always will require nuance, but it is plain that providers of all types have more akin than apart and as such we need to celebrate diversity, but ensure that what differentiates us is not used by miscreants to divide us," said Mr Reid.
He added: "We look forward to the time when aged care provider representatives can sit down and have a reasoned and mature discussion about what representation providers really require."
ACSA progresses restructure
Elsewhere yesterday Mr Harding said that ACSA's transition to a national body would be a two to three-year process. Member organisations had their own legal structures and needed to take into account their due diligence obligations in the process, he said.
Outlining the reasons for adopting a national model, he said the peak body was keen to make optimal use of its resources, and become more effective at influencing government policy and direction.
"We have a rapidly evolving sector and it's very important that our national body is able to keep up with the changes and provide the leadership that's required."
Leadership for the not-for-profit aged care sector in particular would be "critical" to ensure that a buoyant and sustainable sector emerged from the reforms, he said.
Next steps
Mr Harding confirmed there would be special general meetings in June to provide ACSA members with key documents including a draft legal framework, the proposed new national fee structure, the outline of key services, and a transition plan.
It was proposed that the new ACSA would commence from July this year, while it continued to review and implement recommendations on services, systems and structures, he said.
In October individual ACSA members would resolve at their annual general meetings to move to the national model, while from July 2016 the proposed new fee model would commence, Mr Harding said.
Related AAA coverage: LASA agitates for peak body merger