The two main aged care provider peak bodies have committed to forming a new single entity to improve representation and deliver better care outcomes for aged care recipients.
Aged and Community Services Australia, which represents not-for-profit and mission-based providers, and Leading Age Services Australia have agreed to develop a new sector representation model that is inclusive of the whole aged care industry.
The announcement comes almost a decade after the eleventh hour failed merger attempt between ACSA and LASA's predecessor, for-profit peak Aged Care Association Australia.
That failure led to LASA being established in 2012 to represent all providers and the Queensland and Victorian state peak bodies, which had already merged, announcing they were leaving ACSA to join LASA. In 2015, LASA agitated for a merger but ACSA dismissed those calls quickly.
ACSA and LASA say the new model will be based on the recommendations of KPMG Australia, which was appointed by the steering committee of the Australian Aged Care Collaboration, a coalition of six aged care peak bodies, to analyse best-practice representation and development models.
The peaks expect to make a formal recommendation on a new sector representation and development model to members by March 2022.
ACSA CEO Paul Sadler said the decision to form a new entity aimed to improve industry representation.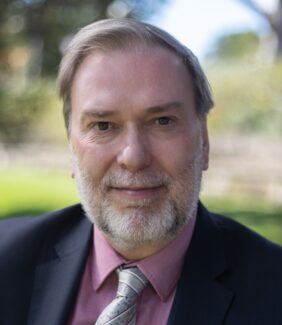 "We're keen that we can establish such an entity in the future that represents the diversity of the aged care sector effectively," Mr Sadler told Australian Ageing Agenda.
"The intention will be it would replace ACSA and LASA," Mr Sadler said.
"But potentially, depending on the outcomes and recommendations from the KPMG piece of work, it could include other parties," he said.
Mr Sadler and LASA CEO Sean Rooney have key roles to play in the lead up to the entity's establishment.
"In the next six months, what the ACSA and LASA boards agreed is that I, as ACSA CEO, will lead the transition process and Sean Rooney, as LASA CEO, will ensure that business as usual and support for members is maintained. It'll be a joint effort between the ACSA and LASA executive teams," Mr Sadler said.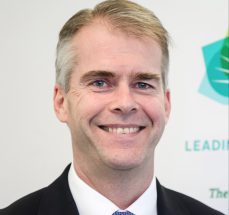 Mr Rooney said providers would need a strong and unified voice and helping hand as the next wave of reforms rolled out.

"With the government embarking on major reform of aged care over the next few years, now more than ever, the aged care sector needs a unified approach to ensure the voices of the people and organisations who provide care are heard and that they are involved in shaping this transformational change," Mr Rooney told AAA.
"With shared principles and consistent desired outcomes for our sector, both ACSA and LASA believe a unified approach to sector representation and development is needed," he said.
The peaks have developed eight shared principles and desired outcomes for a new sector representation model including that it represents the whole aged care sector and advocates for a diversity of service providers (see full list below).
Mr Sadler said the findings of aged care royal commission was one of the reasons to form a new single entity.
Another key reason is that ACSA and LASA's members were calling for it, he said.
Mr Sadler said the peaks hope the single entity addresses the royal commission's question about how the sector can work better to drive reform that improves the lives of older people and provide a strong voice for aged care providers to influence government directions and the media.
He also hopes it will improve the support provided to members.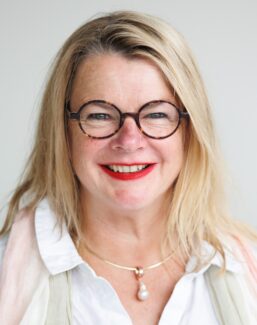 "There is a level of duplication of effort between what ACSA and LASA do in supporting aged care providers. This gives us an opportunity to streamline what we do to be responding more efficiently to the needs of our members," Mr Sadler said.
Aged Care Workforce Industry Council CEO Louise O'Neill welcomed the announcement.
"Strong governance and coordinated leadership is vital to support positive outcomes for the aged care workforce and the sector more broadly during this period of rapid structural change," Ms O'Neill said.
"We look forward to working with the new entity to continue the reform and growth of Australia's aged care workforce," she said.
ACSA and LASA shared principles and desired outcomes
Represent whole of the aged care sector including residential care, home care packages and Commonwealth Home Support Program services as well as related seniors housing or retirement village programs as required.
Advocate for a rich and essential diversity of service providers, especially those who serve vulnerable communities or the needs of specific groups or geographies within the Australian community
Support diversity of specialist services and improved access to mainstream services across regional, rural and remote, culturally and linguistic diverse communities, Aboriginal & Torres Strait Islanders and the homeless
Maximize one voice advocacy capacity by setting the aged care agenda proactively and responding effectively to Government Five Pillars reforms
Maintain existing and establish new strong relationships with federal, state and territory governments and other provider peaks
Minimise membership fees especially for smaller members through achieving efficiencies, while ensuring effectiveness including by expanding core advocacy and member support and advice capacity
Provide enhanced member support services such as training, events, consultancy, industrial relations and payroll largely on a pay-as-you-go basis
Support and fund a structured transition program that allows essential advocacy work via AACC and member support via ACSA & LASA to continue uninterrupted while any new model is established.
Comment on the story below. Follow Australian Ageing Agenda on Facebook, Twitter and LinkedIn, sign up to our twice-weekly newsletter and subscribe to AAA magazine for the complete aged care picture.