The government should scrap its new regulation on the use of restraints in aged care and work towards banning restraints altogether, a group of advocates has told a parliamentary inquiry.
The Parliamentary Joint Committee on Human Rights held a hearing in Sydney yesterday where public and consumer advocates, researchers and health professionals from around the country spoke about human rights concerns relating to the new rule.
The regulation, which was announced in April and came into effect on 1 July, aims to limit the use of physical and chemical restraints (read more here).
The committee announced on 29 July it would conduct a short inquiry in response to requests from Human Rights Watch and the Office of the Public Advocate (Victoria).
The group of advocates includes Human Rights Watch, Aged and Disability Advocacy Australia (ADA Australia), both of which appeared at the hearing, Capacity Australia and Dementia Alliance International.
The group said the use of physical or chemical restraints as punishment, control, retaliation, or as a measure of convenience for staff should be prohibited, in line with Australia's international human rights obligations.
They are calling for any medical intervention to only occur with free and informed consent and medications administered only for therapeutic purposes.
"The Australian government rule is trying to regulate abusive practices that harm older people rather than prohibit them," said Elaine Pearson, Australia director at Human Rights Watch.
ADA Australia CEO Geoff Rowe said aged care residents were at serious risk of harm if the regulation was allowed to stand as is.
"Australia's parliament should act urgently to ensure that everyone, including older people, is free from the threat of chemical restraint," he said.
Aged care peaks say restraints challenging and complex
Aged & Community Services Australia CEO Patricia Sparrow said restraint in aged care was a challenging and confronting issue that could not be dealt with purely through rules.
"ACSA will support any effective measure that can reduce the use of restraint and is calling for a holistic approach where government, providers and community work together to better plan for our ageing population and set up a system that can continue to improve and provide the best quality care," Ms Sparrow told Australian Ageing Agenda.
"ACSA and its members are primarily motivated by providing the best quality care and will seek to meet with Human Rights Watch and other groups to explore how we can work together to reduce the use of restraint," she said.
Representatives from Leading Age Services Australia were also among those who appeared at yesterday's hearing.
LASA CEO Sean Rooney said the use of chemical or physical restraint was a complex issue in aged care where behaviours could pose a risk to the resident or others.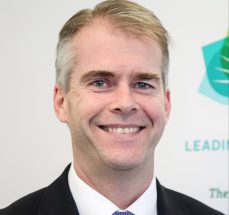 "LASA believes that restraint measures should only be implemented after all other strategies to deal with these behaviours have been exhausted," Mr Rooney told AAA.
"LASA agrees that the implementation of any form of restraint should occur via a multi-disciplinary team approach that supports the rights and wellbeing of all residents, as well as the safety of care staff."
He said the wider community needed to better understand how dementia and other conditions impact a resident's wellbeing and behaviours and aged care providers and staff need to ensure up-to-date tools and skills to effectively use a range of approaches to manage these behaviours.
LASA is calling for standardised processes for recording, reporting, monitoring and reviewing physical and chemical restraints as part of any restraint regulation and appropriate funding to ensure providers are adequately resourced to meet residents' care needs, he said.
See related story
Signs indicate knee-jerk policy reactions could be new norm: opinion
Comment below to have your say on this story
Subscribe to Australian Ageing Agenda magazine and sign up to the AAA newsletter