A recently launched training and redeployment program is calling on aged care providers to register their staff requirements.
The Aged Care Assistant (ACA) program announced in mid-April targets people from the hospitality, retail, tourism and airline sectors who are unemployed due to the COVID-19 pandemic (read more here).
Student nurses and individuals completing their Cert III or IV in Individual Support are also encouraged to apply for the program, which involves suitability screening and 10 hours of online training and job placement for successful candidates.
The program is a joint initiative from provider peak body Leading Age Services Australia (LASA), aged care training specialists Altura Learning and DASH Group recruitment and involves the creation of a temporary aged care assistant role.
To date, over 400 candidates have applied for the positions, the first candidates have been screened and trained and the first 10 are expected to be placed, a spokesperson for the program told Australian Ageing Agenda.
LASA CEO Sean Rooney encouraged aged providers to assess and register their workforce requirements as soon as possible.
"It is important we build on the national support network to be able to link providers who need a staffing safety net, with trained aged care assistants," Mr Rooney said.
The crossover between COVID-19 challenges and influenza will likely compound staffing issues, he said.
The aged care assistant role includes:
meal preparation, delivery and dining assistance
resident mobility assistance
delivery of non-intimate hygiene for residents
recreation and social assistance
bed making and linen distribution
administrative duties.
Altura Learning CEO Yvie Webley the role was focused on supporting care and helping existing staff.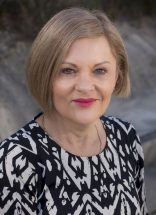 "The streamlined recruitment, training and placement system aims for ease of implementation by aged care providers.
"It can be flexible, spanning numerous duties as required, but the overall emphasis is on assisting aged care operators and staff to maintain residents' care quality and safety during these difficult times," Ms Webley said.
Candidate screening includes:
an interview
personality and aptitude testing
reference checks
police Check
an influenza vaccination.
Successful candidates undertake a 10-hour course consisting of 19 modules that include aged care orientation and role training to prepare them for site-specific workplace training by the employers.
DASH Group national manager aged care Sarah Buckley there has been interest from providers and jobseekers in capital cities and regional centres.
"The ACA program is an exciting initiative that helps our aged care sector during a tough time, while also providing positions for many experienced workers who are suffering unemployment," Ms Buckley said.
Under the program, aged care providers can either employ the aged care assistants directly or via a labour hire arrangement with ASH Group, she said.
Find out more including via a video about the program and register interest in participating here.
Comment below to have your say on this story. Subscribe to Australian Ageing Agenda magazine and sign up to the AAA newsletter