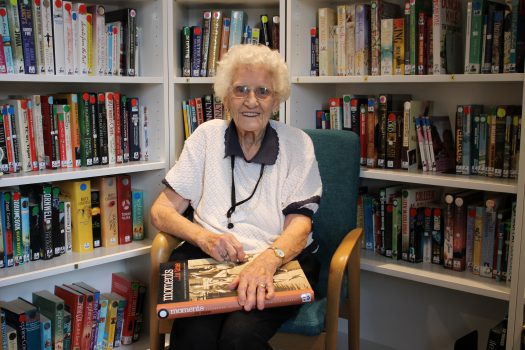 From librarians to disc jockeys and corporate workers, aged care providers are highlighting the people who volunteer their time, expertise and friendship to support residents as part of National Volunteer Week celebrations.
For every paid worker in the not-for-profit aged care sector, there are five volunteers, according to the 2017 Senate inquiry report into the future of Australia's aged care workforce.
In 2016, 23,537 volunteers provided 114,987 hours of care in residential facilities, 80 per cent of which nationally have volunteer staff, the report found.
One of those is ACH Group volunteer Daphne Hazell, 91, who started volunteering at the age of 16 as a Sunday school kindergarten teacher and has recently set up her ninth library at ACH's residential facility ViTA, in Daw Park.
Ms Hazell has spent most of her life surrounded by books working and volunteering as a librarian including 27 years at Sacred Heart College and 15 years at the Repatriation General Hospital library.
She and her team of volunteers have catalogued hundreds of donated books from residents, staff and family members in ViTA's new library.
Three days a week volunteers go around the facility to visit residents in their rooms with a variety of magazines, books and DVDs.
"You're never too old to get enjoyment from volunteering," said Ms Hazell, who was awarded the Order of Australia Medal in 2012 for her community service.
"It means you have companionship and it makes you feel better in yourself, too. Volunteering has helped me to live, not just exist."

At Villa Maria Catholic Homes, a team of volunteers spend time with aged care residents at the St Bernadette's Residential Aged Care including Mary who visits Maltese residents and speaks to them in their shared language.
"I've always wanted to do something like this. It makes me happy when I see them happy," Mary said.
Fellow volunteer and disk jockey Dominic visits the facility once a month to play residents' favourite songs.
"They make me really proud when I see them enjoying themselves," Dominic said.
Elsewhere, Western Australian aged care provider Bethanie has partnered with state peak body Volunteering WA for this's year's celebrations.
Twelve senior staff members from seven of Perth's largest organisations volunteered this week at the Bethanie West Perth Social Centre, which offers wellbeing and social activities for seniors.
The organisations are part of the Volunteering WA's Corporate Volunteer Council, a coalition of businesses that promote the importance of workplace volunteering.
Volunteering WA CEO Tina Williams said it had a positive impact on all involved when employees were given time to volunteer.
"Business volunteering in the workplace is increasing with 63 per cent of large companies having a workplace-volunteering program, 30 per cent of mid-sized businesses, and 6 per cent of small businesses," Ms Williams said.
Bethanie CEO Christopher How said he welcomed CVC choosing their facility to visit and that all of their volunteers provided an important contribution.
"Whether it's through social interaction with a resident, participating in games or helping with the dishes, giving a little does change a lot and every little bit makes such a big difference to help brighten the day of our clients," Mr How said.
ACH's 350 volunteers have contributed to 72,000 hours to the organisation in the past 12 months, while VMCH has over 600 volunteers and the Bethanie Group has approximately 500 volunteers.
National Volunteer Week runs from 21 to 28 May.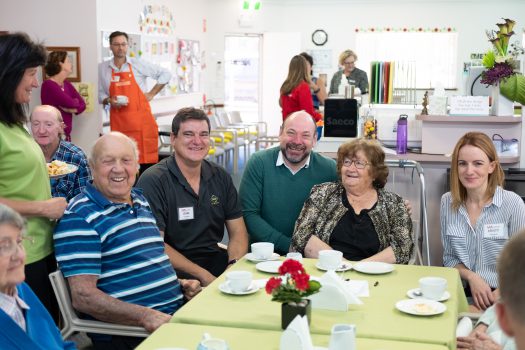 Want to have your say on this story? Comment below. Send us your news and tip-offs to editorial@australianageingagenda.com.au 
Subscribe to Australian Ageing Agenda magazine