Australian Ageing Agenda asks aged care CEOs how the new measures will likely help or hinder their organisations and the sector.
While aged care featured prominently in this week's Federal Budget, it was not to the extent predicted by the many media reports in the lead up.
Still, the Budget handed down by Treasurer Scott Morrison on Tuesday night provided some relief to those providing aged care services, as well as new burdens (read our backgrounder here.)
According to Wayne Belcher, chief executive of Western Australian provider Braemar Presbyterian Care, this budget demonstrated a lack of understanding of the scale of the current issues in aged care and did not signal an appetite for genuine reform to solve problems long term.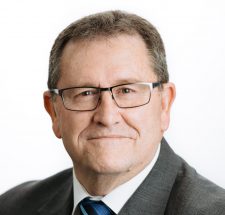 "Sadly, the positive spin was far greater than the reality and there were very few new announcements made in this budget pertaining to aged care," Mr Belcher told Australian Ageing Agenda.
Mercy Health group chief executive officer Adjunct Professor Stephen Cornelissen agreed. He told AAA that the general announcements provided a welcome focus on older Australians and aged care but fell "a long way short of addressing system issues related to caring for our elderly."
On whether there really is more money for aged care in this budget, HammondCare CEO Dr Stephen Judd said there was more funding for home care but it was coming from the residential funding pool.
In previous years there have been separate line items in the Budget for residential and home care with the underspend in the residential aged care line going back to Treasury, he said.
"[What the government has done] is consolidate home and residential care into the one line item so that they can increase home care funding without increasing the forward estimates as a whole."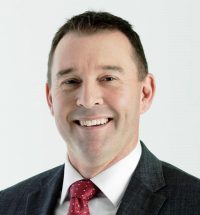 Adjunct Professor Cornelissen said the absence of a review or increase of residential aged care funding was "the single most concerning aspect missing from the budget".
"With reports that almost half of the current residential aged care providers are making losses, we are at-risk of service reductions especially in rural and remote areas," he said.
Paul Sadler, chief executive officer of Presbyterian Aged Care NSW & ACT, also said "any relief for residential care services as a greater proportion fall into deficits following previous Budget ACFI cuts," was the top measure missing from the budget.
Home care and residential access
Mr Belcher said the reduction of targeted residential aged care places over the forward estimates will negatively impact providers and consumers alike, he said.
"It will hurt all residential aged care providers but more critically, will undermine Australian's ability to access critical care services" and put further pressure on the already stretched and more expensive hospital system, he said.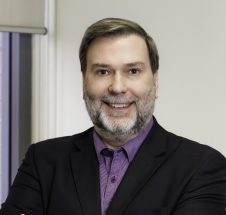 Mr Sadler said clarity that government intended to move further towards residential care places going to consumers was helpful, as was its decision to merge assessment workforces from 2020.
Dr Stephen Judd said more home care packages didn't address the queuing problems that were contributing to the waitlist.
The solution to "the systemic problem of the My Aged Care process" required the addition of a default option to help those older Australians who don't know what to do with the choice they have been given, he said.
"If you have been assessed and allocated a place you must exercise your choice or be given a default provider. You can always change. Just like superannuation choice," he said.
Unfortunately rather than adopting this method, the government has announced four face-to-face trial programs to improve service navigation, he said.
"I will be pleasantly surprised if these pilots are effective. I reckon they are merely band-aids on a gaping wound."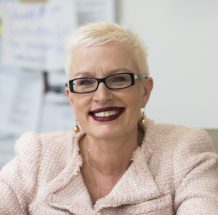 However, Benetas CEO Sandra Hills praised the $7.5 million to provide older Australians navigate the system, which includes those four face-to-face pilots, along with the $60 million to improve the My Aged Care website.
"This is a critical investment to support the reform agenda and help a smooth and timely transition from application to fulfilment for older Australians requiring care," she said.
Palliative care and mental health
Several CEOs highlighted the budget provisions for new services for aged care residents including $82.5 million over four years for mental health support and $32.8 million over four years for a trial to improve palliative care services.
Among those was Ms Hills who said she was pleased to see the government's intention to trial improved palliative care and introduce new mental health services for residents.
Mr Sadler said "the mental health and palliative care initiatives are two much-needed areas for extra investment", while Adjunct Professor Stephen Cornelissen said the government "should be applauded for placing an increased focus on improving palliative care outcomes."
New levies
The announcement of new levies were not so popular.
Ms Hills said a concern for Benetas was the intention of government to introduce a retrospective levy to secure accommodation bonds in residential aged care facilities in a bid to improve the management of prudential risk.
The levy will be imposed on residential services, where defaults exceed $3 million in any financial year, the government announced.
"Imposing a levy on residential care providers in case of bond defaults above $3 million adds considerable uncertainty and could potentially place some providers at risk of collapse if a larger provider went bust," Mr Sadler said.
Ms Hills called for more clarification on the details of this proposal, particularly in relation to defaults.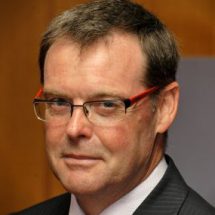 Dr Judd said the scant details available meant it was unclear what this measure meant for providers.
"If the default was $23 million, or 0.01 per cent of the RAD total and five times the historic average, this would be a levy of approximately $110 per residential place. One can argue that well-run providers will be paying for poorly-run Dodgy Brothers," Dr Judd said.
He said the problem arose if one of the large providers collapsed, as happened in the UK a decade ago.
"Let's say, after selling off the furniture and the silverware, there was a gap of $500 million. In that instance the levy would be closer to $2,000-plus a residential place."
Ms Hills said Benetas additionally remained apprehensive about the impact the proposed provider levy for unannounced site visits would have on the business.
That measure is due to come into effect on 1 July 2020.
Likewise Adjunct Professor Cornelissen said the main issue not yet fully understood were the changes to regulation.
"Whilst high standards of care are critical, the detail surrounding the establishment of an Aged Care Quality and Safety Commission, enhanced regulation and accommodation bond levies pose equally as many concerns.
"Careful consideration needs to be given to how this is implemented without increasing regulatory costs, and taking funds away from direct service and care to residents, red tape, bureaucracy and most importantly creating a system that makes decisions based on compliance rather than the needs of the person who requires the service and care," Adjunct Professor Cornelissen said.
What was missed in the budget?
Several CEOs noted there was no response to key Tune Review recommendations.
Ms Hills said she was concerned there was no mention of the introduction of a higher level home care package.
"While the budget goes a little way to address the increased volume of home care requirements by providing more packages, it does nothing to address the provision of an appropriate level of care," Ms Hills said.
"We also note that while no official comment has been made on the upcoming report by the Aged Care Workforce Strategy Taskforce, chaired by Professor John Pollaers, we hope that sufficient funding will be available to ensure the implementation of all recommendations provided."
Mr Sadler said changes to consumer fees for residential and community aged care and government's intentions to merge the home care and home support systems from 2020 were not addressed in the budget.
Want to have your say on this story? Comment below. Send us your news and tip-offs to editorial@australianageingagenda.com.au 
Subscribe to Australian Ageing Agenda magazine