When asked what was on their budget wish lists, aged care CEOs tell Australian Ageing Agenda that increased wages for frontline workers and funding to match the cost of care delivery are top priorities.
Treasurer Josh Frydenberg will deliver the 2022-23 Federal Budget next Tuesday. It's not expected to top last year's record aged care budget of almost $18 billion over five years. But providers are hoping it includes new measures to tackle ongoing pain points.
As many stakeholders complained that last year's budget failed to address key workforce issues, it is no surprise it remains top of the list for many.
Among them is Stephen Muggleton, Group CEO of Bolton Clarke, a large provider of aged care, retirement living and health services nationally. "The top priority is funding to allow us to give our frontline workers the pay they deserve – now," Mr Muggleton told AAA.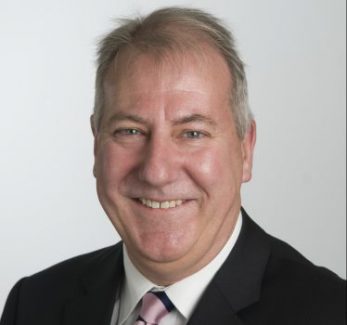 "This budget must provide tangible evidence that the Government respects the care workers who have busted their guts over the past two years. They've been working in really tough environments providing care and support to increasingly frail and vulnerable residents and clients.
"They all deserve medals and deserve to be paid considerably more – not small tokenistic one-off payments of $400 but a genuine increase that recognises people who spend their lives caring for residents with multiple chronic diseases and highly complex care needs," he said.
We cannot continue to do more with less.
Related to this a need for further investment in training and workforce opportunities to help build a sustainable sector that offers genuine care careers, said Mr Muggleton. "This is the clearest way to show Australia is a country that respects older people and to ensure we have an aged care system that is well prepared to care for our growing ageing population."
This budget must also respond to the "impact associated with the tsunami of compliance and regulatory change swamping the sector," he said. "We cannot continue to do more with less."
This is a sentiment shared by Darren Birbeck, CEO of Reshaven, which provides aged care and retirement living services in South Australia. "My wish for the budget is that the government fund the delivery of care – whether it is in a residential care environment or in a person's home – at the level that it actually costs to deliver it," Mr Birbeck told AAA.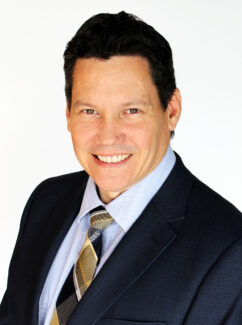 He is also joining sector-wide demands for the budget to include key information associated with the new funding tool – the Australian National Aged Care Classification (AN-ACC) – and calling for clarity over 200 minutes of care requirement.
"The government is yet to announce the average AN-ACC funding level. While they have advised that it will be higher than the current Aged Care Funding Instrument (ACFI), it is unclear how it will compare to the targeted minimum 200 minutes per resident per day, which will be reported from later this year and made mandatory in October 2023.
"As we begin to prepare our budget for the next financial year, we have no clarity on the amount that we will receive for service delivery, nor the level of staffing the funding will support. The government has widely publicised the minimum 200 care minutes per resident per day; however, have given no guarantee that the additional funding is at a level that will support those minutes," Mr Birbeck said.
It's time the funding reflected the cost of delivery.
He also raises concerns over the new star rating system, which is launching later this year based on staff care minutes, quality indicators, service compliance ratings and consumer experience interviews. It will be challenging for providers to be measured against care minutes they are not funded to deliver, Mr Birbeck said.
"The government has already implemented a raft of compliance requirements including the Serious Incident Response Scheme, National Mandatory Aged Care Quality Indicators and increased reporting detail and frequency through the Aged Care Financial Report. It's time the funding reflected the cost of delivery."
As the budget precedes the yet-to-be announced Federal election, Benetas CEO Sandra Hills said it could offer insight into the government's position on some important aged care issues. Next Tuesday, she's hoping for a better deal for the aged care workforce across several areas.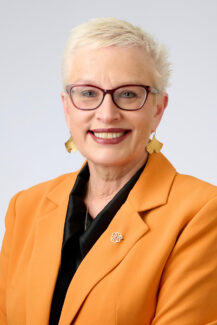 "I want to see the Fair Work Commission minimum wage increases as recommended by the royal commission including the 0.5 per cent superannuation guarantee increase," Ms Hills told AAA. "Current wage levels are clearly not sustainable and this needs to change as soon as possible."
On top of pay, aged care workers, who are "feeling the pinch in their hip pocket" with rising petrol prices also need housing support, Ms Hills said.
"Affordable housing is an issue and we support the work of Everybody's Home campaign and hope this is addressed in the budget as well as the election campaign. We need real and sustainable solutions so we can value care workers while offering best quality of life for older people."
Engaging and retraining qualified and experienced staff is essential.
She suggests incentives for nurses to work in regional areas and to retrain older workers to join the industry and pathways to encourage school leavers and secondary students to work – and especially home care.
"Engaging and retaining qualified and experienced aged care workers is essential if we are to support older people and their care needs to the best of our ability. By valuing our wonderful workforce with better pay and conditions we are in turn valuing the older people in our community with the best possible care," Ms Hills said.
On another note, Ms Hills believes the sector is ready for a discussion on an aged care levy and a fairer means test, as recommended by the aged care royal commission, to deliver a more equitable system that can support more people who need care. "There is more work to be done and with the right resources we can continue to do better."
The Treasurer will deliver the 2022-23 Federal Budget at approximately 7.30 pm (AEDT) on Tuesday 29 March 2022. AAA's reports and analysis will be included in Wednesday and Friday's digital newsletters next week and the March-April edition of Australian Ageing Agenda magazine.
Comment on the story below. Follow Australian Ageing Agenda on Facebook, Twitter and LinkedIn, sign up to our twice-weekly newsletter and subscribe to AAA magazine for the complete aged care picture.