The Federal Government has published the new guide aimed at embedding diversity in aged care service design and delivery, but the action plans targeting specific diverse communities will not be developed until next year.
The Aged Care Diversity Framework, which was released by Minister for Aged Care Ken Wyatt on Wednesday morning, was produced by a sub-group of the Aged Care Sector Committee following broad community consultation.
It aims to embed diversity in the design and delivery of aged care, address perceived or actual barriers to older people accessing safe, equitable and quality aged care and enable consumers and carers to be part of the process.
The framework replaces and builds on the two ageing and aged care strategies developed in 2012 for older people from culturally and linguistically diverse (CALD) backgrounds and for lesbian, gay, bisexual, transgender and intersex (LGBTI) seniors, both of which were reviewed recently.
As reported in April, separate action plans targeting particular barriers and challenges faced by Aboriginal and Torres Strait Islander people, CALD communities, and people who identify as LGBTI will underpin the new framework.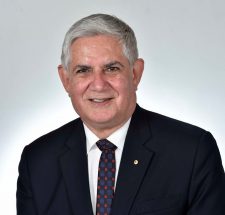 These three action plans will be developed in the first half of 2018, Mr Wyatt said.
Further action plans may be considered as the need arises over time, according to the 12-page framework document.
Mr Wyatt said it is intended the framework will be used by all governments with responsibility for aged care policy and programs, peak organisations and aged care service providers.
"This framework will help the aged care sector identify what it can do to drive cultural and systemic improvements that take into account our diverse population.
"Any one person can belong to any number of diverse groups, which is why we have to focus on understanding and addressing individual needs," Mr Wyatt said.
The framework's six priority areas are:
Making informed choices
Adopting systemic approaches to planning and implementation
Accessible care and support
Supporting a proactive and flexible system
Respectful and inclusive services
Meeting the needs of the most vulnerable.
Also included with the framework is a list of complementary tools and resources.
The framework's effectiveness in addressing common barriers to aged care services will be evaluated every three years in consultation with the sector in addition to being subject to a range of reporting mechanisms.
The Federation of Ethnic Communities' Councils of Australia welcomed the framework as a milestone in the care of older people from diverse backgrounds.
FECCA chair Mary Patetsos said all governments, peaks and aged care providers now had a clear roadmap for the delivery of improved services to older people with diverse needs.
COTA Australia welcomed the three action plans currently being developed and called on the government to consider an action plan for older Australians with a disability and older homeless Australians.
"It's critical to ensure our systems are inclusive of older Australians with a disability and a diversity action plan will be a good method to identify the issues to deliver for this community," said COTA chief executive Ian Yates.
The framework is available on the Department of Health's website here.
Comment below to have your say on this story
Send us your news and tip-offs to editorial@australianageingagenda.com.au 
Subscribe to Australian Ageing Agenda magazine and sign up to the AAA newsletter