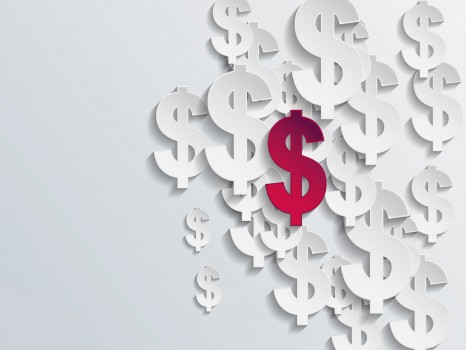 Anger over the controversial changes to aged care funding is mounting. Providers say that the poorest residents with complex needs will suffer, while the government says the changes are needed to address distorted claiming.
Australian Ageing Agenda has been reporting on the issue since the first cut last December.
You can follow our coverage here: 
Release of ACFI review is imminent: The government is preparing to release the highly-anticipated review into alternatives to the Aged Care Funding Instrument.
New funding discussions ahead of ACFI decision: The government is to undertake further consultations with the aged care sector before making a decision on the future funding model for the residential sector, AAA has confirmed.
Changes to budget measures welcome: Provider and consumer representatives welcome adjustments to funding changes but say new funding model is needed.
Government compromises on budget's ACFI changes: The Federal Government announces changes to how it will achieve savings of $1.2 billion in aged care funding by adjusting some of the controversial measures contained in its May budget.
Changes to budget measures welcome, but new model needed say peaks: Aged care provider peak bodies and consumer representatives welcome government adjustments to aged care funding changes but say the saga highlights the urgency of developing a new funding model.
Government to release modelling behind ACFI cuts: The government has confirmed it will share "key parameters behind the modelling" of the $1.2 billion cuts to aged care funding announced in the 2016 Budget with stakeholders.
'Devastating' impact: budget cuts will reduce aged care funding by $2.5 billion: The Commonwealth's controversial changes to aged care funding will cost the sector in excess of $2.5 billion over the next four years, almost $840 million more than the government has estimated, a major new analysis shows.
ACFI cuts: 100 jobs to go, say Illawarra aged care providers: A group of five not-for-profit aged care providers in regional NSW say cuts to aged care funding will reduce their collective revenue by $3 million in the first year and mean the loss of 100 part-time jobs in their area.
Xenophon calls for Senate inquiry into aged care funding  Independent Senator for South Australia Nick Xenophon calls for a Senate inquiry into aged care funding, following the government's controversial changes to ACFI.
Aged care funding cuts will push burden onto 'overstretched hospital system'  Older people who are cash-strapped and have complex healthcare needs will end up in the hospital system as the government's recent funding cuts limit the ability of aged care operators to accommodate these seniors in residential care.
Labor to release modelling on ACFI cuts if elected: Neumann  The Labor party says it will release the economic modelling behind the controversial budget measure to reduce aged care funding by $1.2 billion if elected, but maintains it cannot reverse the changes.
Risk of a two-tier aged care system emerging after ACFI cuts: CEO  New or re-assessed residents who can afford to pay for non-medication based pain management services that have been reduced by ACFI changes may choose to purchase them, but poorer seniors can't afford to, says Richard Hearn.
Campaign against aged care funding cuts intensifies  Fallout from the Federal Government's budget measures to claw back aged care spending continues with more sector stakeholders calling for a halt to the cuts.
Funding cuts mean RNs to go, expansion plans on hold: CEO  As the sector's calls to see the modelling behind the government's budget changes to aged care continue to go unanswered, providers are determining the impacts that a reduction of $1.7 billion over four years will have on their operations.
Cost of care study needed in wake of ACFI cuts: Siewert  The need for a full and independent review of ACFI is a key issue facing the sector, Greens spokesperson on ageing Senator Rachel Siewert tells AAA.
Call for ACFI overhaul to cover exercise therapy for pain management  The peak body for physiotherapists is calling on the Federal Government to fund contemporary pain management therapies in residential aged care, including exercise, and overhaul the funding instrument to support restorative care practices.
Labor 'not in a position' to reverse government's ACFI changes  Labor has committed to reviewing the Aged Care Funding Instrument if elected but said it was not in the position to reverse the government's funding changes – a statement peak bodies have challenged.
'Keep calm and take action' over ACFI budget measures, providers advised  An aged care funding specialist has called for residential providers to avoid panic and instead take immediate action to lessen the impact of the Federal Government's proposed changes to reduce future spending.
Aged Care Guild commissions Deloitte report into ACFI changes  The peak said successive budgetary changes are undermining positive impacts of reform, and has commissioned Deloitte Access Economics to review the impact of changes to the Aged Care Funding Instrument (ACFI) announced in the 2016-17 budget.
Industry analysis finds impact of ACFI budget measures understated  The changes to claw back aged care funding are far more than the government predicted, and if they go ahead will impact sector viability, according to new analysis.
Budget: $1.2 billion cut from ACFI  Peak bodies have hit back at "concerning" cuts to the Aged Care Funding Instrument announced in last night's Federal Budget, which will see government save $1.2 billion over four years.
Department probed on ACFI changes  The issuing of $10,800 fines for repeated false claims under the Aged Care Funding Instrument (ACFI) will be a measure of last resort and likely to be used rarely, the Department of Health has said.
Government clamps down on ACFI claims  The long-running dispute between the Federal Government and aged care providers over budget blowouts in the Aged Care Funding Instrument has intensified, with the minister announcing almost half a billion in reduced subsidies and tough new fines for incorrect claiming.
Have you been impacted by the ACFI changes? Get in touch (editorial@australianageingagenda.com.au) or comment below