Older people who are cash-strapped and have complex healthcare needs will end up in the hospital system as the government's recent funding cuts limit the ability of aged care operators to accommodate these seniors in residential care.
That's according to leading aged care provider Amana Living, which says the most recent $1.2 billion change to the Aged Care Funding Instrument in the federal budget will "increase the burden on an already overstretched hospital system."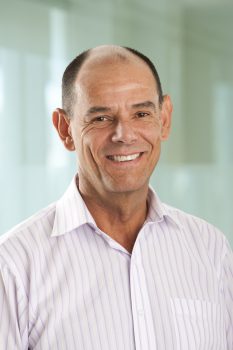 Zenith Zeeman, general manager of residential care with Amana, said his organisation had calculated the changes would mean a cut in its funding of $1.1 million in the first year increasing to $6.8 million in the fourth.
Amana Living is one of Western Australia's largest not-for-profit providers, operating 13 residential facilities as well as dementia care, respite and transition care.
Mr Zeeman told Australian Ageing Agenda that the changes would put "enormous pressure" on the organisation's labour costs.
"Currently we have highly skilled and trained staff caring for and treating residents with complex healthcare needs. As the ACFI changes take hold, we will inevitably find it difficult to provide the same level of care with significantly decreased revenue," he said.
His comments echo those of other leading aged care providers, such as Scalabrini Village and Resthaven, which have told AAA the changes will impact the care they can provide. (Read those reports here and here).
Mr Zeeman said it was vital to understand that the ACFI changes were likely to have a significant impact on the already strained hospital system. "Hospitals will be under pressure to admit an increasing number of older people with health conditions who can no longer be managed by aged care providers," he said.
More than half of Amana's residents had no financial means and the provider was therefore heavily reliant on government funding, he said. "Residents in this cohort who have complex healthcare needs will inevitably end up in the hospital system. In two of our care centres, this would potentially affect more than 70 per cent of residents."
Impact on allied health, wellness programs
Mr Zeeman said that care provided by professionals such as physiotherapists and occupational therapists may have to be funded by the resident under the planned consumer directed care system. "For those without financial means, again we will need to rely more heavily on hospitals for programs such as pain management," he said.
Amana was also concerned that the need to redirect funds into clinical care could reduce important initiatives within its enrichment program, which enhances emotional and mental wellbeing.
"The program, which is funded by Amana Living, helps older people to live a fulfilled and meaningful life, keeping them connected and active, which is important for their overall health," he said.
Confidence in sector now 'in question'
The ACFI changes would have a significant impact on Amana's growth plans, Mr Zeeman said.
"We are not in the business to increase revenue for shareholders, but to increase the capacity of care we are able to provide. However, confidence in the aged care sector's ability to consolidate and grow is now in question. In order to fund new builds and increase bed licences, we will be forced to look at more user-pays products and services across the organisation. This compromises our mission-based purpose to provide care to all older Western Australians, regardless of means."
ACFI review, cost of care study
Mr Zeeman said the government should put the ACFI changes on hold pending a thorough review of the instrument, which he said was much needed.
"We have also been calling for some time for an independent government review of the true cost of care, which should be integral to funding decisions."
Don't miss the forthcoming issue of AAA magazine (July-August) for an in-depth report on the ACFI cuts.
Aged care funding cuts: Follow AAA's full coverage here
Want to have your say on this story? Comment below. Send us your news and tip-offs to editorial@australianageingagenda.com.au 
Subscribe to Australian Ageing Agenda magazine