Industry and provider stakeholders say the 1.7 per cent indexation on residential aged care subsidies announced this week falls far short of what providers need to be viable.
The news comes less than a week after the release of StewartBrown's latest financial performance report, which found almost two-thirds of aged care homes are operating at a loss and called for emergency funding.
Minister for Aged Care Anika Wells told Australian Ageing Agenda that over the coming months the government "will set the aged care system on a stronger path."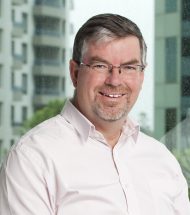 Indexation of 1.7 per cent is "going to have a very negative impact," StewartBrown senior partner Grant Corderoy told AAA. "I would have been hoping for somewhere in the range of 4.5 per cent to 5.5 per cent."
The recent wages price index was 2.4 per cent and that will go up with the award wage increase, which is over 4 per cent for aged care. On top of that is the 0.5 per cent increase to the superannuation guarantee, significant increases – upwards of 20 per cent – to both workers compensation and general insurance premiums, and inflation, he said.
"So the 1.7 per cent is clearly not enough and it's going to cause – as we said in our recent report – that we've hit the fiscal cliff. There are no reserves. It's just going to add to the concern about the viability of many aged care homes," Mr Corderoy said.
There needs to be emergency funding for the sector to set aside for a year so all stakeholders can understand exactly what levers to pull from a funding point of view, said Mr Corderoy. He suggests providers receive two tranches of $3,000 per bed in July and January for a total cost of about $1.2 billion.
"I don't think that amount will cover the likely deficits for 2023, but it will certainly mean that as we get the settings right, that we are going to give ourselves a chance to keep the sector viable."
One of the initial financial levers to consider must be how to get more co-contributions for everyday living and accommodation expenses, he said.
Providers call for urgent explanation
Peak body Aged & Community Care Providers Association said aged care providers were seeking an urgent explanation from the federal government following the extremely disappointing indexation announcement.
ACCPA interim chief executive officer Paul Sadler "completely agrees" that 4.5 per cent to 5.5 per cent was a better level of indexation than the "patently inadequate" 1.7 per cent announced.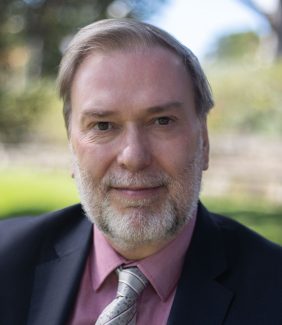 "I mean 1.7 per cent is so far off the cost increases that aged care providers are experiencing," Mr Sadler told AAA.
He pointed to the more adequate 9 per cent increase to Commonwealth's National Disability Insurance Scheme and 5.5 per cent indexation for grant programs through the New South Wales Government Department of Communities and Justice.
While he understands this indexation for aged care is a "hangover from the previous government" that was "baked into the federal budget in May" aged care providers are "angry", Mr Sadler said.
"They are really upset and interpreting it as the Labor Party not really understanding what the challenges are for the aged care sector."
ACCPA is committed to working through this collaboratively with the new minister's office and not overreacting "but we do urge the government to come out with an explanation of why it has come out this way when so many other parts of society are getting significant increases above this. It doesn't match," Mr Sadler said.
Government setting 'aged care system on a stronger path'
AAA asked Minister Wells whether the government would consider increasing the indexation level beyond 1.7 per cent and giving providers emergency funding to maintain viability while coming up with a longer-term solution.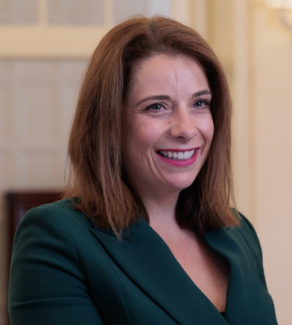 "The government has inherited an aged care system under stress and riddled by the neglect of the former Morrison Liberal government," Ms Wells told AAA.
She pointed to Labor's five-point plan to invest in the sector including a commitment to fully fund 215 care minutes, 24/7 nursing and the outcome of the Fair Work Commission work value case.
"Our commitments to the sector over the coming months will set the aged care system on a stronger path and increase confidence in the sector," she said. "This includes expanding the scope of the Independent Hospital Pricing Authority to include aged care pricing, including labour costs.
"We are also drafting an urgent Bill to present to parliament in the first sitting, to introduce a new funding model for residential care that will have an average funding increase of nearly 10 per cent per resident compared to the current funding levels.
"This was a funding model that was left withering on the vine under the former government," Ms Wells said.
That new funding model – the Australian National Aged Care Classification, or AN-ACC – is due to start from October. However, the legislation failed to pass before former prime minister Scott Morrison called the federal election.
New funding model doesn't cover rising costs, say stakeholders
Mr Sadler said the promise to introduce the AN-ACC legislation in parliament's first sitting was "good news" because there would be no guaranteed funding increase until it gets through. Legislating independent pricing "is really important because that is our longer-term fix to this constant challenge," he said.
However, he and Mr Corderoy pointed out the 10 per cent increase in funding under AN-ACC was built in to cover the additional care minutes required under the model and wouldn't cover additional costs. "The costs of implementing this is going to be greater than the costs of the additional funding," Mr Corderoy said.
Mr Sadler said the money is effectively already spent to fund additional care minutes the previous government committed to. "Labour might be adding in some extra money to pay for 24/7 nursing coverage, but in reality, again, that money would be spent too because we'll need to attract the additional staff."
Home care missing out
Mr Sadler said the other issue was "no promise of any additional increase of 1.7 per cent for home care." Similarly, any short-term funding boost to cover rising costs needs to cover all parts of the aged care sector, he said.
He supports calls for emergency funding "because I'm hearing from many providers now that services are at risk of closure." Any mechanism to obtain additional funding is welcomed but it is important to remember that home care and the Commonwealth Home Support Program are missing out, Mr Sadler said.
"It's not just about a payment to residential beds or aged care homes. It's important to stress that Home Care Packages and CHSP services need the support as well."
Comment on the story below. Follow Australian Ageing Agenda on Facebook, Twitter and LinkedIn, sign up to our twice-weekly newsletter and subscribe to AAA magazine for the complete aged care picture.