Aged care providers and professionals will soon get to have their say on how the reforms to the sector have impacted service provision, with the legislated review about to call for submissions.
The head of the review, David Tune, told the Leading Age Services Australia national congress yesterday that he would be calling for submissions "in the very near future."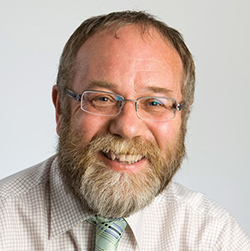 In terms of the areas the review sought feedback on, Mr Tune said the submissions could be wide ranging.
"While there are terms of reference, I'm sure there will be many other issues that people will raise," he said.
"I also want to consult with a whole range of people over the next few months as we work together on this," Mr Tune told the Gold Coast audience.
Mr Tune, who was appointed last month, said he had just started work on the review and was yet to meet with the minister on it.
He confirmed the review would commission modelling about the future of demand for aged care services, based on population ageing and the likely need for residential and community aged care.
As Australian Ageing Agenda has reported, one of the key questions the review must answer is how well the Living Longer Living Better reforms have addressed the issue of unmet demand for services, but a lack of clear data could frustrate the evaluation (read that story here).
Mr Tune is also chair of the Aged Care Sector Committee, which in April produced the Aged Care Roadmap, detailing the sector's views on the future reforms needed.
He said the review would effectively "set a point in time" in terms of where the 2012 reforms had progressed the sector to, and what future changes were required.
"That's the link between the legislated review and the roadmap; the review will give some substance to some of the things we're talking about in the roadmap," he said.
Want to have your say on this story? Comment below. Send us your news and tip-offs to editorial@australianageingagenda.com.au 
Subscribe to Australian Ageing Agenda magazine