Almost 200 aged care workers have made a commitment to pursue protected strike action if their claims for better pay and working conditions are not met by their employers.
The 200 United Workers Union members represent 15,000 aged care workers from 10 providers and 170 aged care homes in Brisbane, Adelaide and Perth including providers Allity and Helping Hand Aged Care.
United Workers Union aged care director Carolyn Smith said the two key issues were staff shortages and decent wages and working conditions.
"We're bargaining with about 10 to 12 providers in different states and unfortunately workers are not seeing the results they want to see in terms of a fix for the chronic understaffing in aged care and a decent wage that they can live on," Ms Smith told Australian Ageing Agenda.
Ms Smith said aged care workers were dealing with impossible workloads in physically and emotionally demanding roles.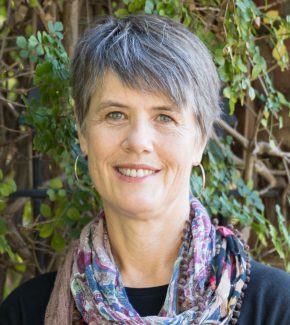 "They are just struggling every day with the physical demands of the understaffing, but also with the emotional demands of just constantly having to say no when an older Australian says to them 'will you sit with me?' or 'will you brush my hair?'" she said.
While the Health Services Union and Australian Nursing and Midwifery Federation have launched work value applications with the Fair Work Commission to increase aged care wages by 25 per cent, the hearing is still seven months away.
"The government doesn't need to wait for the Fair Work Commission to hand down a decision," Ms Smith said.
"The government could just put the money in the system immediately or they could publicly commit to funding any increases that the Fair Work Commission finds."
Many stakeholders highlighted that an increase in wages was one of the biggest elements missing from the May Budget and the government's response to the royal commission's final report.
The government said it noted the matter was before the FWC and that it would provide information as required but made no commitment to lift wages.
In a response to questions from AAA, a spokesperson from Allity agreed aged care workers were undervalued and underpaid, as highlighted by the aged care royal commission.
"Our staff deserve to be paid higher wages that reflect the value of the work they do. We share their frustration that it is taking so long for wage funding to come through from the Australian Government," a spokesperson from Allity told AAA.
"Unfortunately, the Government's Budget response in May to the royal commission did not include any funding to increase sector wage rates. Further, the Government has made clear that it will not facilitate any changes to wage rates until the Fair Work Commission has ruled on whether to increase sector wage rates next year," the spokesperson said.
The spokesperson said Allity was working with the Aged Care Workforce Industry Council to facilitate discussions and develop a consensus among stakeholders about the FWC application.
Allity is engaging staff and keeping them informed as discussions progress, the spokesperson said.
"While the FWC will take some time, we are confident this process will deliver increased rates of pay for our workers that reflect the value of the important work they do every day."
Helping Hand Aged Care declined an offer to comment.
Comment on the story below. Follow Australian Ageing Agenda on Facebook, Twitter and LinkedIn, sign up to our twice-weekly newsletter and subscribe to AAA magazine for the complete aged care picture.