by Keryn Curtis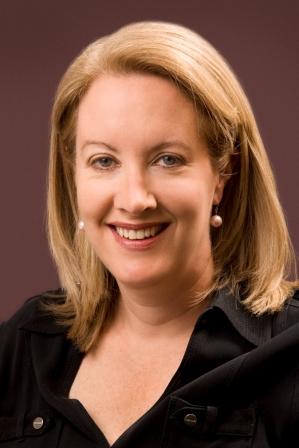 Above: Elizabeth Broderick – Sex Discrimination Commissioner and Commissioner responsible for Aged Discrimination, Australian Human Rights Commission
After more than three years as Commissioner responsible for Age Discrimination, Elizabeth Broderick's term is coming to an end. Following the passage of the sex and age discrimination legislation amendment in late May, a separate statutory office for an Age Discrimination Commissioner is being created within the Australian Human Rights Commission and Australia's first dedicated Commissioner for Age Discrimination will commence on 1 July.
Ms Broderick spoke with Australian Ageing Agenda ahead of her final speech as Commissioner responsible for Age Discrimination at The Sydney Institute on Tuesday 21 June 2011
As Sex Discrimination Commissioner as well as Commissioner responsible for Age Discrimination, Elizabeth Broderick has had her work cut out.
"It's been absolutely fascinating and I have really enjoyed it but the role really does need someone full time," said Ms Broderick.
"There are four key roles for the Age Discrimination Commissioner. They include education and awareness raising; research to ensure we have a strong evidence base for building education campaigns; developing policy and working with the government to ensure their policies aren't discriminatory."
"The fourth key role is advocacy, especially for the rights of older people. Because ageism and age discrimination does exist," she said.
"It comes down to age discrimination at a micro level and it happens right across the employment cycle. It happens in recruitment where employers will define roles and use particular language to exclude older people and then in employment itself through things like less access to professional development and promotion etc. Then if you fall out of employment and need to get back into work, you're back at the start again."
The great leveler
Ms Broderick described age discrimination as 'the great leveler'.
"Unlike other forms of discrimination, where many individuals may never experience it because of their gender or their particular situation, every single one of us is susceptible to age discrimination. That's why we all need to get on board with it," she said.
"And of all the forms of discrimination, it is the most insidious. Not only do people think that making an ageist comment is quite acceptable but often it is accepted by the person on the receiving end."
"People are likely to say ok, sure and let it go. People don't report it because we have an ageist culture where ageism is not only acceptable, it is accepted by many of the people who experience it."
She said that while age discrimination was increasingly acknowledged as an issue it was still at an early stage of development.
"For example, there is a very strong social movement around sex discrimination and has been for years but the movement hasn't matured in age discrimination yet. People tend to think it's their problem and it leads to lost confidence and a whole range of problems like reduced ability to work and earn an income and health problems and marginalisaton and depression in some people."
Ms Broderick said age discrimination laws were the weakest of all anti-discrimination laws. "Before now it hasn't had its own office of a commissioner. It has the broadest exemptions on things like taxation and superannuation and until the amendment, there was an extra hurdle for age discrimination complaints – the dominant reason provision – that was not required for any other form of discrimination.
"We have called for a review of the Act but it needs more than that. We need a review of all the various laws and policies everywhere, starting with the government, to see there aren't age caps and other discriminatory elements. The Government needs to lead by example."
A UN Convention
If she has one sadness in moving on, it is that she will not be part of the campaign for a United Nations Convention on the Rights of Older People.
"I think we are at an exciting pivotal point in establishing a convention for older people and having the debate about whether Australia signs it. Some people will say we have a lot of conventions, do we really need another one? Some say it is dealing with a transitory demographic problem.
"But the issue is that older people have the same rights as everyone else and should be able to enjoy them in the same way. At a very straightforward level it would be symbolic and the process of moving toward a convention and the process of raising awareness and getting older people's voices heard would be really positive."
She expressed concern about the recent habit of social scientists and demographers of labeling entire generations for marketing purposes.
"With these generational labels – generation X, gen Y, baby boomers – we ascribe a lot of usually negatives attributes to a whole generation of people and it really isn't helpful at all. For young people and older people too."
"Ten years ago generational labeling wasn't a big thing. It is a marketing shorthand and it's handy for some things but taking it too seriously can cause real problems.
"Age should become irrelevant. Older people shouldn't be seen as a burden. Let's face it, people of all age groups can contribute. Where we shoot for is age-equality. To be judged on merit – not age.
"The reality is we are facing a skills shortage and people will be required to continue working or return to work and we need to address ageist attitudes."
But Ms Broderick said she felt positive and optimistic about the future.
"We are tapping into a deep vein of concern. There is a movement occurring, a movement for change. People are saying it is no longer OK to speak like this or to do this. I liken it to the women's movement in the mid 80s. We are in an embryonic stage but it's a numbers game. And the numbers are really starting to pick up.
Ms Broderick praised the passion and commitment being demonstrated by high profile older Australians like Ita Buttrose and Michael Kirby whom she described as important pioneers.
"They are important pioneers but each of has a role to play. Each of us has our own sphere of influence. Even in our own families. Combating ageism in your own family is a good starting point. When people make an ageist statement we have to point it out and push back," Ms Broderick said.
Elizabeth Broderick will deliver her final speech as Commissioner responsible for Age Discrimination at The Sydney Institute, 41 Phillip Street, Sydney on Tuesday 21 June 2011. Arrive at 5.30 for 6pm. Cost is $10. Phone: 02 9252 3366, Click here for registration or email the Sydney Institute here.
Ms Broderick will reflect on her work, the different ways in which the political and business worlds have responded to the issues and the real life experiences of people who are living with this insidious and largely unacknowledged form of discrimination. She will look to a future where, when we think about a respectful, dignified and fair Australia, age equality is front and centre.