Nearly four out of five aged care organisations need to transform how they provide services because of the new quality new standards, industry veteran Cynthia Payne tells Australian Ageing Agenda.
The Aged Care Quality and Safety Commission, aged care royal commission and single Aged Care Quality Standards are among recent crucial changes that bring operational challenges, said Ms Payne, managing director of aged care consultancy start-up Anchor Excellence.
"Transformation is required for almost 80 per cent of organisations in the world of the new standards and we know that point-in-time assistance accelerates that work," Ms Payne told Australian Ageing Agenda following the orgainsaiton's recent launch event.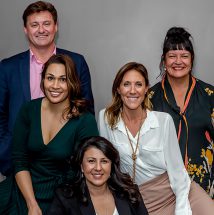 Ms Payne set up the consultancy about a year ago, soon after leaving NSW private aged care provider Summitcare after 16 years as CEO.
The leadership team has since grown to include former Summitcare managers John Engeler and Claire Ward and Arts Health Institute founder Dr Maggie Haertsch and Carla Beheram.
Ms Payne said it was important to follow the royal commission and subsequent discussions to identify innovations and agile responses to the issues being investigated.
"We know that providers that are agile in their response will ensure a stronger position from a compliance perspective as well as demonstrating to their consumers that they are listening and responding."
Being able to move with agility while so much is going on is a critical success factor for providers, Ms Payne said.
"If you were to pull out everything that was going on in the industry, the providers that are thriving are the ones that have that agility factor," she said.
The team, which held a launch event at new offices in Sydney earlier this month, is aiming to help providers disrupt their service models and enable their leaders, said Ms Payne.
Another goal is to help bring the consumer voice to the fore, she said.
"We see this as being the area that many providers are genuinely struggling with. It is also the areas that brings about the fastest innovation," she said.
See the upcoming edition of Australian Ageing Agenda magazine (September-October 2019) for an in-depth interview with Cynthia Payne. 
Comment below to have your say on this story
Subscribe to Australian Ageing Agenda magazine and sign up to the AAA newsletter