The national dementia advisory service is ramping up its engagement with doctors in a bid to reduce the use of psychotropic medications among aged care residents.
The Dementia Behaviour Management Advisory Service (DBMAS) and the Severe Behaviour Response Teams (SBRT), which are operated nationally by Dementia Support Australia, provide personalised multidisciplinary support to people experiencing behavioural and psychological symptoms of dementia.
As previously reported, an analysis of SBRT cases for three months found the frequency and severity of severe behaviours were significantly reduced but only a slight decrease in psychotropic drug use (read more here).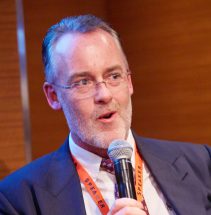 Associate Professor Stephen Macfarlane, who is head of clinical services at DSA, said the next challenge for DSA was to reduce inappropriate use of medications.
"We had hoped that we would be able to demonstrate not only a massive decrease in behaviours but also a decrease in psychotropic drug prescription," Associate Professor Macfarlane told Australian Ageing Agenda at the recent International Dementia Conference in Sydney.
"We make recommendations around reducing psychotropics but only in about 10 per cent of cases are those recommendations actually implemented in full by the GPs."
DSA will address this challenge by ramping up its engagement with general practice to better inform them on what the services do and their outcomes, he said.
High prevalence of range of symptoms
Elsewhere at the conference, DSA researcher and analyst Dr Thomas Morris presented statistics for the 12 months to 1 May 2018 for both programs, which operate nationally with 170 staff out of offices in 29 different locations.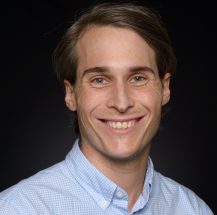 Over 12-month period, DBMAS saw 6,628 clients, 50 per cent of whom were female, while SBRT saw 624 clients, 40 per cent of whom were females, Dr Morris told delegates.
He said clients experienced "quite a high prevalence of a whole range of symptoms," which were measured across 12 domains.
Similar to SBRT findings reported in 2016, agitation and aggression remain the most common referral behaviours among residents referred to both the DBMAS (82 per cent) and SBRT (97 per cent).
The next most common symptoms were irritability and lability, anxiety, night-time behaviour followed by apathy and indifference for DBMAS clients and irritability and lability, disinhibition, depression and dysphoria, and anxiety among SBRT clients.
Dr Morris said there was both a large reduction in the frequency and severity of all behaviours for clients across DBMAS and SBRT programs.
In the DBMAS, 67 per cent of aggressive behaviours were assessed as severe or moderate at intake, this is reduced to 13 per cent at discharge, he said.
Similar outcomes were achieved with SBRT clients.
"While 91 per cent of aggressive behaviours were considered severe or moderate at intake this reduced to only 29 per cent at discharge," Dr Morris said.
Accurate identification of contributing factors
Dr Morris said DSA consultants have detected over 60 contributing factors to client behaviours as part of their aim to accurately identify as many contributing factors as they can for each client.
In DBMAS the most prevalent factors identified were pain (41 per cent), carer approach (33 per cent) memory impairment (31 per cent), over or under stimulation (26 percent) and loneliness or boredom (25 per cent).
The factors were similar for SBRT but the prevalence was higher with the most common being pain (58 per cent), carer approach (46 per cent), over or under stimulation (39 per cent), memory impairment (33 per cent), and loneliness or boredom (31 per cent).
"Accurate detection leads to improved quality of life and can also reduce the rates of incorrectly prescribed anti-psychotics and improve staff attention," Dr Morris said.
Similar to pain, contributing factors that are difficult to identify are also most at risk of being undetected, he said.
The level of noise and light – either bright or dim – in a residential facility or person's home are two difficult-to-detect contributing factors DSA consultants have identified, Dr Morris said.
"We know that light in residential facilities is often insufficient for people with dementia… We also know residential facilities can be very noisy places. Noise is not only irritating to people with dementia but also inhibits their ability to communicate and socialise with others."
To help objectively measure these three areas, DSA has rolled out the PainChek app – the facial recognition and artificial intelligence tool to detect minute facial expressions of pain – to all consultants and provided light and noise metres at every DSA office in Australia.
Related coverage: Non-drug approaches lead to 'massive decreases' in BPSD
Comment below to have your say on this story
Send us your news and tip-offs to editorial@australianageingagenda.com.au 
Subscribe to Australian Ageing Agenda magazine and sign up to the AAA newsletter