Over the next decade, Australia's aged care sector is facing an allied health workforce shortfall of 25,000 professionals, according to modelling commissioned by an industry peak body.
Released by the Australian Council of Deans of Health Sciences – an organisation that represents Australian universities that provide allied health education – the modelling is based on the royal commission's recommendation that every aged care resident receive 22 minutes of allied health care a day.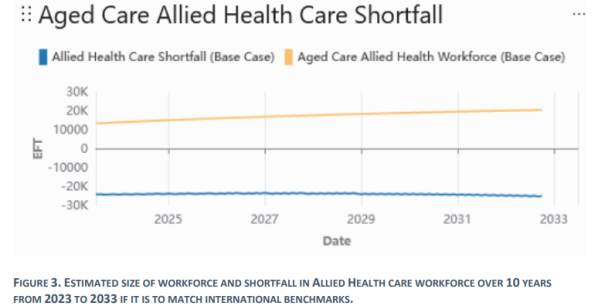 Currently, residents are receiving an average of eight minutes of allied health care a day. "The amount of allied health care currently received by Australians in aged care compares poorly with the international benchmark cited by the royal commission of 22 minutes a day," said ACDHS deputy chair Professor Terry Haines.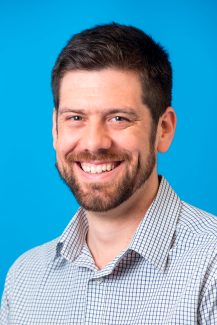 The ACDHS is urging the government to commit to the 22-minute target or to undertake research to determine what the right level of care is. "This research needs to determine a level that is going to generate benefits for residents and generate savings for the healthcare sector with things like hospital visits avoided," said Professor Haines.
He added: "Once this research and level is achieved, we need the government to work with us on training approaches to build, equip and retain the workforce of allied healthcare professionals in the aged care sector. We also need to make this workforce attractive to be a part of in terms of pay, conditions, career progression and professional development."
Finding placements for all these new allied health workers across tertiary institutions alone is a "huge undertaking", acknowledged Professor Haines. "Additionally, not many trainees who are studying to be allied healthcare professionals go into working in aged care. This is due to a poor starting base of training for working in aged care. So we need to look at new ways to support, train, entice and encourage allied health professionals to work in aged care."
Retaining allied healthcare professionals for aged care is also a challenge, added Professor Haines. "Professionals see better pay and conditions in other sectors such as disability, community and health."
As well as providing training for 25,000 additional allied health care professionals for aged care across the next decade, the government needs to plan and scale up for the growing demand of allied health professionals in aged care, "making these decisions now," said Professor Haines.
However, even if the government were to commit to 22 minutes of allied health care a day, Professor Haines said the sector needed to consider whether the royal commission's benchmark was even adequate. "It's possible that raising the amount of allied health care in aged care could yield even better results and create greater efficiencies for the Australian health and aged care sectors. Increased levels of allied health care can be associated with better nutrition, less falls and injuries, and improved health and wellbeing outcomes for older Australians."
If the sector aimed for a higher benchmark – of 30 minutes of allied health care a day for example – training would need to be scaled up by additional 38,000 allied health professionals over the next decade, said Professor Haines. "It is a massive task for the tertiary sector to undertake and we need to be planning for it, preparing for it and working with government to realise it now."
Comment on the story below. Follow Australian Ageing Agenda on Facebook, Twitter and LinkedIn, sign up to our twice-weekly newsletter and subscribe to AAA magazine for the complete aged care picture.