Advocates and care providers are outraged over a newspaper article that labelled seniors experiencing severe behavioural and psychological symptoms of dementia (BPSD) as "mad, bad and dangerous to know", sparking a new focus on media representations of dementia.
Prominent dementia experts have described as "misleading, offensive" and "scurrilous" the Australian Financial Review article on the government's Severe Behaviour Response Teams that appeared under the headline 'Teams to deal with feral patients'.
The article by veteran Fairfax reporter Christopher Jay, which discussed the tender for the teams that will assist with the care of seniors experiencing BPSD, said that aged care providers were "bracing themselves" for a "surge of feral geriatrics with severe and often violent behaviour problems stemming from dementia."
Mr Jay wrote that while seniors with various forms of dementia were typically seen as being "vaguely harmless", a proportion were "turning out to be a menace to themselves and other retirement home inmates – mad, bad and dangerous to know."
The article has been met with fierce criticism from consumer groups such as Alzheimer's Australia, as well as leading dementia advocates and researchers.
A spokesperson for the Australian Press Council, the self-regulatory body responsible for responding to complaints about newspapers, confirmed to Australian Ageing Agenda that it had received a complaint about the article, and said its usual processes for assessing complaints was now in motion.
Risk causing 'unnecessary public anxiety'
Megan-Jane Johnstone, a Professor of Nursing at Deakin University who has written on media representations of dementia, said it was disappointing that the AFR had sought to sensationalise the issue of managing challenging behaviours among seniors with dementia in residential aged care.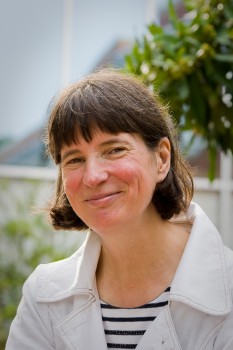 Professor Johnstone said the portrayal of seniors with dementia as being "feral" was not only misleading but risked causing "unnecessary public anxiety about the disease and the nursing homes where people with dementia live for the remainder of their lives."
"The contention made in the AFR that elderly people with dementia are 'mad, bad and dangerous to know' is frankly scurrilous and falls far short of the media ethics of responsible reporting," she told AAA.
"The failure of the AFR report to communicate and contribute to meaningful public debate and understanding of dementia and the specialised care that people with dementia require is lamentable."
Professor Johnstone said that the language used and the images created in the minds of readers were particularly concerning. Taken together these had the capacity to unacceptably reinforce the stigmatisation, shame and secrecy that was all too often associated with the dementia, and to seriously undermine informed understanding of the disease and the care options available, she said.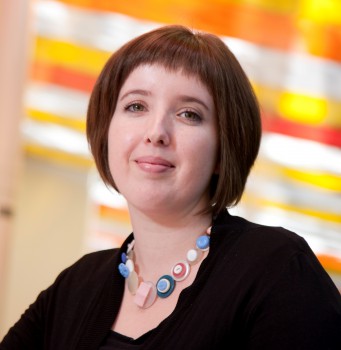 Dr Siobhan O'Dwyer, a research fellow at Griffith University's Centre for Health Practice Innovation, whose research has focussed on dementia and carers, said she was "horrified" by the article.
"It was hard to believe that a respected publication like the Australian Financial Review would publish something that was so offensive and so misinformed," Dr O'Dwyer told AAA.
She said the use of words such as feral, mad, menace, and dangerous were "particularly concerning and display a complete lack of understanding about dementia and its causes."
It was important to recognise that the most extreme behaviours arose when families or care staff did not meet the needs of a person with dementia who, because of their condition, was no longer able to express those needs. "So it's incredibly irresponsible for a journalist to suggest that people with dementia are willfully violent or gleefully running amok in aged care," she said.
There was already a "great deal of fear, stigma, and misunderstanding about dementia" and this sort of coverage would feed into that, she said. "Journalists have a responsibility to help educate and inform the public and to report in a way that is evidence-based."
Dr O'Dwyer said the AFR should issue a retraction and an apology. The newspaper should also provide its staff with "training about dementia and the realities of life in aged care," she said.
Article was a 'public service'
Offering a different perspective, Dr Tom Morton, director of the Australian Centre for Independent Journalism at the University of Technology, Sydney, said that while the language in the article was colourful, it did a public service "by alerting people to the reality of dementia."
"This is an issue not just for carers in nursing homes, but for my generation who have parents with dementia.
"Both my parents died many years ago, but I have a number of friends and extended family members with parents who have dementia. I think it's fair to say most people are ill-prepared for what it can be like," Dr Morton told AAA.
He said that some people with dementia do become aggressive, angry, and abusive towards family members – often their own children – which could be "extremely difficult to deal with."
"In my view, calling a spade a spade is preferable to the misguided view that we should always present a positive view of people with dementia. The reality is not positive, for anyone. It is better that we are frank about this," Dr Morton said.
'No intention of denigrating sufferers' says editor
AFR editor-in-chief Michael Stutchbury told AAA he had replied to a number of people who had complained about the article and he appreciated their concerns.
"I have sought to assure them that Mr Jay is a very senior correspondent, now in his seventies, who next year will reach 50 years in writing for the Fairfax group of newspapers and particularly the Financial Review," he said.
"Mr Jay has asked me to reassure them and other readers that he had no intention of denigrating sufferers of dementia or Alzheimer's. The article was specifically about a sub-class of patients within these general classifications who are showing 'extreme behaviour', according to the government tender documents, and creating severe problems for retirement home staff, families and other patients."
Mr Stutchbury said the AFR agreed it was a serious and growing issue that would require "both plain speaking and sensitivity" from it and other media outlets.
"Sometimes, among all the daily articles in a vigorous publication such as the Financial Review, certain language or opinion does cause offence," he said.
The AFR had published two letters to the editor complaining about the article and was publishing another letter in today's paper, Mr Stutchbury added.
Want to have your say on this story? Comment below. Send us your news and tip-offs to editorial@australianageingagenda.com.au 
Subscribe to Australian Ageing Agenda magazine (includes Technology Review)