Anglicare Sydney has appointed aged care executive Andrew Kinkade as an independent adviser to its coronavirus-stricken facility in western Sydney following an order from the regulator.
The Aged Care Quality and Safety Commission issued Anglicare Sydney a notice on Wednesday requiring it to appoint an external adviser because of the seriousness of the outbreak and number of deaths at Newmarch House in Caddens and the ongoing risk to residents.
Another staff member at the facility tested positive to COVID-19 on Thursday but did not work while infectious, NSW Health reported on Friday.
There are 69 COVID-19 cases linked to the facility including 32 staff and 37 residents, 16 of whom have died, after the first case was identifed on 11 April (read more here).
Mr Kinkade, who is general manager of residential care at fellow NSW provider Catholic Healthcare, has been appointed the facility's adviser for three months at Anglicare's expense to ensure the safety and wellbeing of residents.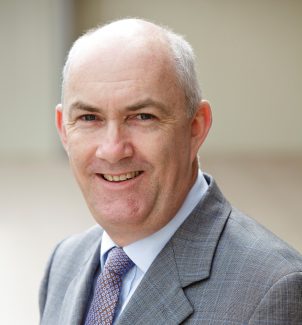 Mr Kinkade has a track record of managing complex situations and delivering high quality care, which give him an understanding of the support needed at Newmarch House, Anglicare Sydney said in a statement announcing the appointment.
"We are very pleased to have Andrew as an adviser at this extremely difficult time," said Anglicare Sydney CEO Grant Millard. "His skills and advice are appreciated."
Anglicare said it was confident the issues at Newmarch House would be resolved expeditiously with the support of the adviser and the commission.
In its notice to Anglicare, the quality and safety commission said concerns over the response to the outbreak and lack of suitable processes and systems to control transmission of the virus and complaints about the lack of information available to consumers and their families contributed to the regulatory action.
The commission identified an immediate and severe risk to the health, safety and wellbeing of residents and concerns about non-compliance across four of the eight quality standards including consumer dignity and choice, ongoing assessment and planning with consumers, personal care and clinical care and organisational governance.
As part of the agreement, the facility cannot admit any new residents and Anglicare must report regularly to the commission.
Lawyers call for enquiry
On Wednesday, the Australian Lawyers Alliance (ALA) called for an investigation into Newmarch House separate from one by the aged care royal commission called for by the Opposition this week (read more here).
A purposeful inquiry is needed, said Catherine Henry, lawyer, aged care advocate and spokesperson of ALA, which is a national association of lawyers, academics and professionals dedicated to protecting and promoting justice.
"The investigation will get lost if it is incorporated as part of the very large Royal Commission into Aged Care Quality and Safety, as has been proposed," Ms Henry said.
"The residents of Newmarch House and their families have legal rights and, as a community, we need to understand what went wrong in the management of the outbreak at this facility," she said.
There are at least 63 aged care residents nationally who have tested positive to COVID-19, of whom 16 have recovered and 26 have died, according to Federal Department of Health data.
Comment on the story below. Follow Australian Ageing Agenda on Facebook, Twitter and LinkedIn, sign up to our twice-weekly newsletter and subscribe to AAA magazine for the complete aged care picture.