The new Aged & Community Care Providers Association board has appointed Paul Sadler as its interim CEO to manage operations in the lead-up to its 1 July start date.
ACCPA replaces both Aged & Community Services Australia and Leading Age Services Australia as a new unified peak body representing Australia's aged care providers.
An interim executive team comprising five general managers has also been appointed, reporting directly to Mr Sadler who takes up his ACCPA role from 1 June. Mr Sadler (pictured top) will also continue his role as ACSA CEO until 1 July.
Meanwhile, after six years leading LASA, Sean Rooney has decided not to vie for the CEO role of the new peak and will also end his current tenure on 1 July. In the near-term, Mr Rooney will lead a newly established project management office to implement the transitioning of ACSA and LASA into a single entity. During that time, the two organisations will continue providing services to its members.
"We greatly value the leadership and aged care experience that both Paul and Sean can offer in their interim roles as we move into this important next transition phase," said ACCPA chair Dr Graeme Blackman.
"Teamed with the interim executive structure, it will provide much needed focus on establishing ACCPA's operations and services, while moving to a unified approach and workplace culture as quickly as possible," he said.
Mr Sadler told Australian Ageing Agenda that it was "a great honour" to be appointed interim ACCPA CEO "and to be part of the team working out how to make the vision of a new consolidated aged care voice a reality."

He added: "I look forward to bringing together the different voices of members in a new and different way so that we can deliver better support and care for older Australians."
A search for ACCPA's new CEO is already underway with an announcement expected in the coming months.
ACCPA's other initial priorities include:
workforce issues
sector sustainability and transparency
improving quality care
a post-election aged care reform reset.
"ACCPA will be seeking to reset how we engage with government post the election," Mr Sadler told AAA. "We will build on the work of the Australian Aged Care Collaboration so that the providers' contribution to our aged care system is recognised and valued appropriately."
Implementing the transition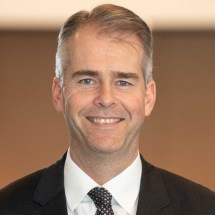 Mr Rooney said his focus as project management office lead would be to drive the implementation of the transition plan, while monitoring and evaluating progress.
He will report to and work closely with the new ACCPA board, which was announced last week.
"We are excited about the establishment of ACCPA and the opportunity to enhance the wellbeing of older Australians through a new industry association," Mr Rooney said. "But there is much to be done between now and becoming operational to ensure we build a high-performing, trusted and sustainable aged care sector."
Mr Rooney will leave a huge legacy
Dr Blackman – also LASA chair – thanked Mr Rooney for his leadership and commitment to the aged care sector during some very challenging times.
"Sean has been instrumental in getting us to the position we are in today, showing great leadership, passion and determination for the organisation, the industry, our members and the older Australians in their care," Dr Blackman said.
"Sean successfully led LASA through the unification of our previous state-based organisations into a single, high performing, national peak body. Over the past six years under Sean's leadership LASA has grown to become Australia's largest aged care peak body supporting members and representing the sector through the royal commission and the COVID pandemic."
Mr Rooney will leave a huge legacy, which the whole sector is grateful for, said Dr Blackman. "I am sure you will join me in thanking Sean for everything he has done and for his commitment to this next phase of activity as we transition to ACCPA."
In reaching the decision to step down from the role of LASA CEO, Mr Rooney said: "It was not an easy decision to make, but, due to a range of personal and professional factors, I feel it is the right decision.
"As I look to my future, I hope I can find other ways to contribute to the ageing and aged care agenda in Australia, whilst doing all I can to ensure that ACCPA realises its full potential."
Main image: Paul Sadler
Comment on the story below. Follow Australian Ageing Agenda on Facebook, Twitter and LinkedIn, sign up to our twice-weekly newsletter and subscribe to AAA magazine for the complete aged care picture.