The Commonwealth Government has announced health sector leader Janet Anderson as the first commissioner of the aged care sector's new quality regulator.
Ms Anderson, a former first assistant secretary in the commonwealth Department of Health, will oversee the establishment of and lead the new independent Aged Care Quality and Safety Commission, which will be responsible for aged care regulation, compliance and complaints from January 2019.
Aged care minister Ken Wyatt and health minister announced Ms Anderson's appointment today, six months after the government announced it was establishing the new commission in the lead up to the 2018 Federal Budget.
The new commission will bring the functions of the Australian Aged Care Quality Agency, Aged Care Complaints Commissioner and aged care regulatory functions of the Department of Health together under one agency.
It will have a budget of almost $300 million over four years, employ additional senior compliance officers and take a risk-based approach to compliance.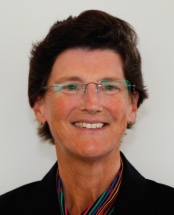 The appointment follows the recent announcement that West Australian Supreme Court Justice Joseph McGrath and former public service commissioner Lynelle Briggs who will jointly head up an 18-month Royal Commission into Aged Care Quality and Safety.
The new commission aims to increase transparency and sharing of information, provide a single point of contact for aged care recipients and their families and drive better coordination among all involved in aged care.
Its first task will be to immediately streamline the roles of the current complaints commissioner and quality agency ahead of integrating the health department's compliance responsibilities from January 2020.
The new commission comes in response to recommendations of the Carnell-Paterson review on aged care quality regulation, which was triggered by serious failures at the Oakden facility in South Australia.
Almost $50 million of the commission's budget will go towards expanding monitoring and compliance teams, unannounced inspections, better identification of sub-standard care and to develop options for a Serious Incident Response Scheme.
Under the new commission unannounced re-accreditation audits are set to increase jump from 263 this year to almost 900 in 2019 while unannounced inspections targeting particular standards, identified risk factors and complaints are expected to rise to more than 3,000, the government announced.
Aged care medical expert associate professor Michael Murray has been announced as the new interim Chief Clinical Advisor. He will assist Ms Anderson to establish the commission.
Ms Anderson has an extensive background in the health sector and management experience. She has also held leadership roles in sate and territory health departments.
In Ms Anderson's new role, she will oversee the approval, accreditation, assessment, complaints resolution, monitoring and compliance of Commonwealth-funded aged care providers and report directly to Minister Wyatt.
COTA Australia CEO Ian Yates said the new appointment would address urgent issues in the aged care system.
"The imminent launch of the commission and the appointment of Janet Anderson today is another step toward a new era for aged care in Australia, an era in which older Australians and families can get the aged care they want and deserve and be confident it will be a high-quality service," Mr Yates said.
He said the royal commission would do the "longer-term job" on quality regulations.
Comment below to have your say on this story
Subscribe to Australian Ageing Agenda magazine and sign up to the AAA newsletter