Australian and New Zealand aged care software vendor Health Metrics has announced entrepreneur Mike Giuffrida will replace Steven Strange as CEO.
Mr Giuffrida co-founded human resources management software company Acendre in 1997 to revolutionise talent management and grew the company over 20 years in Australia and in the United States.
Mr Giuffrida succeeds Steven Strange, who co-founded Health Metrics with the organisation's chief operations officer Lisa Papettas in 2008.
The pair gave up their majority share in the company in April this year following an acquisition deal with diversified alternative asset management firm Tanarra Capital.
Mr Strange will stay on at Health Metrics as chief innovation officer responsible for product innovation.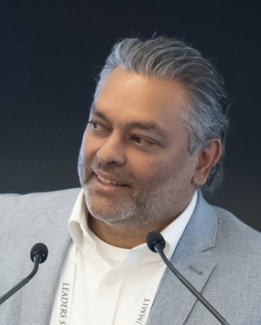 He said the appointment was a big step in the right direction for the company.
"I'm delighted to have Mike on board. He'll be an outstanding CEO. This strategic move will take the Health Metrics team to the next level of consumer-driven technology for health and social care," Mr Strange said.
Mr Giuffrida said he was excited to join Health Metrics.
"The health and social care sector is going through a period of tremendous growth, and technology is going to continue to play a critical role in enabling the delivery of consistent, high levels of quality care to people in need.
"Steven and Lisa have focused on this mission for many years, and I am so proud to be joining the team to help build on the important work that has already been done," he said.
Main image: Mike Giuffrida
Have we missed an appointment or resignation? Send us the details and an image to editorial@australianageingagenda.com.au