South Australian aged care provider Life Care has appointed singer songwriter Kelly Menhennett as its first musician in residence.
Ms Menhennett, who has performed at Adelaide world music festival WOMADelaide, is a singer, songwriter and guitarist.
Her role at Life Care involves using music to boost residents' wellbeing across five Life Care aged care facilities in Aldinga, Reynella, Joslin, Everard Park and Glen Osmond.
The newly created role aims to connect residents with Ms Menhennett's music, rather than having ad-hoc visits from a musician or band.
During COVID-19 restrictions, Ms Menhennett taught residents how to play instruments, helped residents tell their life stories through song writing, performed concerts and joined residents in regular jam sessions.
Life Care CEO Allen Candy said the new role highlighted the organisation's commitment to improving the care it provides to residents.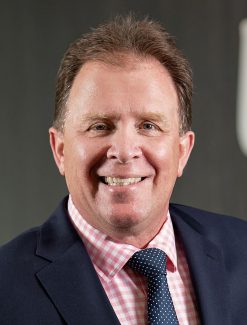 "Kelly's appointment is part of our strategy to combine high-quality accommodation and care with innovative health and wellbeing programs that help older people age well," Mr Candy said.
"We were very excited to introduce Kelly to our residents and have been overwhelmed by the positive response we've had so far," he said.
Likewise Ms Menhennett said she has been overwhelmed by the impact her music is having on residents.
"The residents have been enjoying it so much, that during the recent COVID lockdown, we used Zoom so that I could have my weekly catch ups with them all and play music on a video call instead," Ms Menhennett said.
"I've really loved meeting all the residents, learning their life stories, and supporting them with my music," she said.
Main image: Kelly Menhennett (centre) with Life Care residents Bill Reschke and Beth Fatchen
Have we missed an appointment? Send us the details and an image to [email protected]