McKenzie Aged Care Group has appointed Adjunct Associate Professor Simon Keating as its new chief executive officer.
A highly experienced leader with 25 years' healthcare experience in the public and private sectors, Mr Keating succeeds Andrew Newton who recently retired.
Beginning his professional career as a nurse at the Royal Children's Hospital in Melbourne, Mr Keating worked his way into senior executive roles in the healthcare industry.
Mr Keating has held executive roles at Northern Health, Healthscope and Cabrini Australia, demonstrating expertise in strategic operations, corporate governance, leadership and management, risk and auditing, and finance.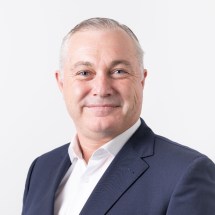 "I am delighted to be joining McKenzie as they have a long and proud history of delivering outstanding care and going above and beyond in caring for both residents and staff," said Mr Keating.
"Its strong reputation in the industry attracted me to seek out this opportunity and I look forward to assisting in enhancing this reputation along with the growth of the business," he added.
Among Mr Keating's qualifications are:
Bachelor of Nursing, LaTrobe University
Diploma of Business Administration, Management and Operations, Swinburne University of Technology
Post Graduate Diploma, Emergency, University of Melbourne
Master's Degree, Health Science, LaTrobe University
Associate Professor with an MBA from Edinburgh Business School, Heriot-Watt University.
"My philosophy in leading an organisation is very simple. I adhere to the organisational values and live by 'the standard you walk past is the standard you set'," said Mr Keating. "I will ensure that, above all, our residents and staff are at the centre of our decision making."
Mr Keating will commence his new role on 1 June 2022.