New South Wales aged care provider Cranbrook Care has promoted operations manager Lee Carissa to chief executive officer.
Ms Carissa (pictured above) brings more than three decades of experience in the aged care sector to her new role including four with Cranbrook. A registered nurse, Ms Carissa has held positions ranging from care manager and compliance coordinator to director of care, as well as a number of corporate leadership positions.
Ms Carissa's career in aged care almost ended as soon as it started after she inadvertently helped a resident escape a facility by offering her a lift into town.
"It was an interesting way to start my career in aged care, but the fact that the director of nursing on the Central Coast was understanding enough to give me a chance is something for which I am forever grateful. I had found my calling," she said.
As someone who has enjoyed a long-standing career in the aged care sector, Ms Carissa is committed to creating a supportive workplace where staff are empowered to seek leadership roles through training and education. "Coaching, mentoring and creating career pathways are priorities which are not just close to my heart, they are paramount to our ability to provide quality care to our residents and their families."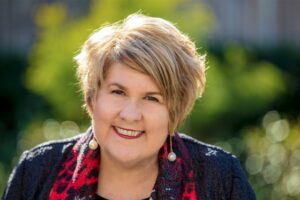 Ms Carissa will be stepping into the shoes of Kerry Mann who moves to the role of executive director after 10 years as CEO.
Congratulating Ms Carissa on her appointment, Ms Mann said: "I wish her every success in her new position and look forward to working alongside her to set new benchmarks as we strive to make a difference in the lives of our residents, our families and our staff."
Commencing operations in 2000, Cranbrook Care's aged care portfolio includes facilities across NSW including Neutral Bay, the Hills Shire, the Central Coast and Sydney's inner-west.
Main image: Lee Carissa
Have we missed an appointment or resignation? Send us the details and an image to editorial@australianageingagenda.com.au