In this story:
Amana Living announces new CEO
PASCOP chooses more meaningful name
Craig Charlton appointed chairman of Health Metrics
Kay Patterson named new Age Discrimination Commissioner
Amana Living announces new CEO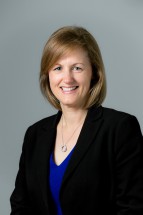 Tourism WA chief Stephanie Buckland has been appointed new CEO of WA aged care and retirement living provider Amana Living, replacing Ray Glickman after 11 year in the top job.
The appointment of Ms Buckland, who takes up the position on 1 August 2016, follows a rigorous national search process for a leader to grow the organisation within an increasingly competitive market, said Amana Living chairman Steve Scudamore.
"Stephanie Buckland has proven herself to be an inspiring leader, astute business manager and savvy marketer during a 20-year career," Mr Scudamore said.
"We are in no doubt that she is ideally placed to lead Amana Living into a new era of growth, as the Australian aged care sector undergoes major transformation and increased competition."
Ms Buckland said aged care, much like the tourism industry, was going through a period of growth and that she was excited to be joining this very important industry and leading the team at Amana Living.
Mr Glickman is leaving to pursue a career change in non-executive directorships and management consulting.
PASCOP chooses a more meaningful name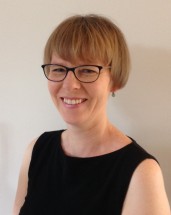 Pastoral and Spiritual Care of Older People (PASCOP) has changed its name to Meaningful Ageing Australia.
The organisation, which was created in 2012, would continue to focus on ensuring access to high quality pastoral and spiritual care for older people, including people with dementia, wherever they lived regardless of their cultural or religious background, said recently appointed CEO Ilsa Hampton.
She said the change reflected the organisation's wish to make its work simpler and more understandable to the people it was intended to help.
"The board chose this name because it creates curiosity and openness in the listener; whether they are an older person, their family or carer, or an organisation committed to improving meaningful ageing within a pastoral and spiritual framework," Ms Hampton said.
Membership is open to all organisations providing services to older people in residential care or living in the community.
The 2016 PASCOP Quality Awards to recognise innovation and excellence in member organisation's work would be renamed the Meaningful Ageing Quality Awards, Ms Hampton said.
Craig Charlton appointed chairman of Health Metrics
Australian aged care software company Health Metrics has announced Craig Charlton as non-executive chairman, which at the organisation is an independent directorship involving governance and strategy.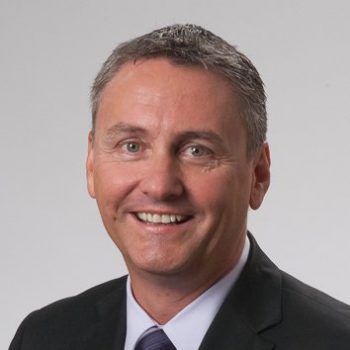 Health Metrics is the developer of aged care software eCase and has recently expanded into the New Zealand market.
Mr Charlton, a strategic advisor at Accel-KKR, has more than 20 years' experience in all aspects of software sales, marketing, consulting, customer service and product development. He was formerly senior vice president and general manager of Epicor Software Corporation, Asia Pacific.
CEO Steven Strange said the appointment was "a real coup" for Health Metrics.
"It fits well into our global strategy. Craig brings vast and relevant experience to the table and we're delighted to have him on the team."
Mr Charlton, who began in the role on 1 May, 2016, said it was a great pleasure to join the team and that he was excited about the positive impact the company was having in such a dynamic and important sector.
Kay Patterson named new Age Discrimination Commissioner
The Australian Human Rights Commission has announced the appointment of Dr Kay Patterson as Age Discrimination Commissioner.
Dr Patterson, currently the Commissioner of the National Mental Health Commission, is a psychologist and former cabinet minister, senator and academic. She held the portfolio of Health and Ageing under the Howard government, and has been a long-term advocate for older Australians.
Seniors' groups have welcomed Dr Patterson's appointment, and that the commission has reinstated full-time commissioners to the age and disability portfolios.
Council of the Ageing chief executive Ian Yates said Dr Patterson's breadth of experience made her well placed for the job, and said he looked forward to working with her.
"Both age and disability are extremely important human rights portfolios and are only going to become more important as our population ages," he said. "We welcome the roles being restored to the priority they require with full time Commissioners in their own right."
National Seniors Australia's chief executive Michael O'Neill said Dr Patterson's wide experience made her well suited to the her new role as Age Discrimination Commissioner.
"I would also like to pay tribute to the huge contribution of Susan Ryan, who was appointed to the inaugural role of Age Discrimination Commissioner in July 2011. Although Ms Ryan also took on the role of Disability Commissioner two years later, she has been an energetic advocate for the rights of older people, including last year calling for a national plan to combat elder abuse," he said.
"But having the position of Age Discrimination Commissioner restored to a stand-alone role under Dr Patterson is a positive development that we are happy to see."
Dr Patterson will succeed Ms Ryan in August.
Have we missed an appointment? Send us the details to editorial@australianageingagenda.com.au