Aged care industry consultant Rebecca Hogan has joined the newly formed advisory board of The SeniorsChannel, an on-demand interactive entertainment platform for the aged care sector.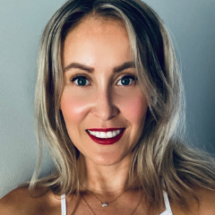 Ms Hogan is chair of LASA Next Gen's ambassador council and head of partnerships and fundraising at Asperger Services Australia. She is also founder of 3Cmanagement, where she supports start-ups to disrupt the market and improve service delivery and outcomes for seniors.
The SeniorsChannel is a recently-launched Australian-designed platform that aims to streamline social intervention strategies for the aged care workforce with programs that encourage meaningful activity and purposeful connection among aged care residents.
It's an initiative of Julie Hogarth-Williams, an entertainer who has performed over 600 concerts in residential aged care. She founded the channel in response to a need for a digital entertainment platform identified during COVID lockdowns.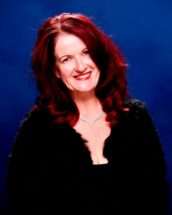 Ms Hogarth-Williams said she was thrilled to have Ms Hogan become the first aged care industry expert to join the advisory board. "Rebecca is a respected aged care leader and her passion for elder advocacy is renowned within the sector."
Ms Hogan said it was a "no-brainer' for her to join the board after being a vocal supporter when Ms Hogarth-Williams announced The SeniorChannel's concept.
"There is an evident gap in standardised and purposeful activity service design in residential aged care and The SeniorsChannel has the potential to build organisation and employee capacity to improve health and wellbeing outcomes through active participation for our ageing population. I believe it's all about doing with and not for," Ms Hogan said.
The SeniorsChannel is building and testing a web-based app through a beta program with residential aged care providers until August 2022 followed by a co-design process in late 2022 with additional providers. Providers can email info@theseniorschannel.com to express interest in participating in these initiatives.
Comment on the story below. Follow Australian Ageing Agenda on Facebook, Twitter and LinkedIn, sign up to our twice-weekly newsletter and subscribe to AAA magazine for the complete aged care picture.