South Australian aged care provider Resthaven has announced its head of governance Darren Birbeck will replace Richard Hearn as chief executive officer from June.
Mr Hearn, who announced his plans to retire from the role in February, will finish up on 29 May after 34 years with the organisation including 26 as CEO (read our story here).
Mr Birbeck joined Resthaven in January last year as its executive manager of governance and corporate services (read our story here).
He was previously on the executive team of fellow provider SA aged care and retirement living provider ECH for 11 years.
Mr Birbeck holds a bachelor's degree in economics and a master's in business administration and is a fellow of the Certified Practising Accountants Association of Australia.
He said he was delighted to become CEO.
"I am humbled to follow in the footsteps of Richard Hearn, who has provided inspired leadership over the course of his outstanding career. He is a man I both admire and respect," Mr Birbeck said.
"It has been a privilege to work with Resthaven in both a board and an executive capacity over the past four years. There is something special about Resthaven."
"The road ahead is a challenging one, but we have the opportunity to implement the positive reforms and innovative models of care and services needed to redefine the future of ageing in this country.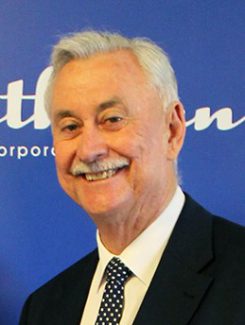 "Resthaven is well placed to take advantage of these opportunities due to its strong financial position and commitment to providing quality care and support for older people and their carers," he said.
Mr Hearn congratulated Mr Birbeck on his appointment.
"I wish Darren all the best and trust his experience will be as fulfilling as mine in this wonderful organisation," Mr Hearn said.
About his pending departure Mr Hearn told Australian Ageing Agenda he would miss working in aged care.
"I will miss the day to day interactions in a wonderful organisation and working in such an important service sector that comprises people whose care and dedication I highly value, and who share the purpose and desire of working with older individuals when they come to a time where such support is required by them," Mr Hearn said.
Mr Birbeck commences as CEO on Monday 1 June.
Have we missed an appointment? Send us the details and an image to editorial@australianageingagenda.com.au