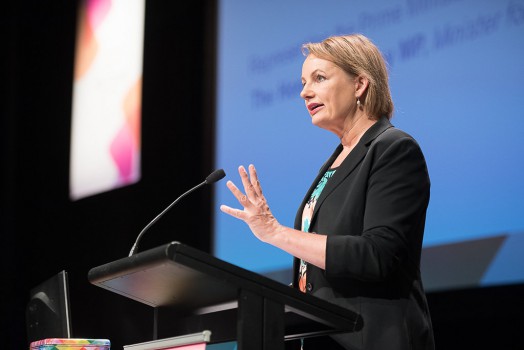 Sussan Ley has resigned as the Minister for Health and Aged Care, Prime Minister Malcolm Turnbull has announced this afternoon.
Ms Ley had become embroiled in a controversy over her expenses and on Monday agreed to step aside while an investigation was carried out.
In a statement today Ms Ley said "the intense media speculation" over her position had made it an "incredibly difficult week."
"However, I am conscious that it has also been a difficult week for the government. The ongoing media coverage of politician's entitlements has been a diversion from the important agenda we all wish to advance at the start of this vital year for our nation and our region," she said.
"Whilst I have attempted at all times to be meticulous with rules and standards, I accept community annoyance, even anger, with politicians' entitlements demands a response and I wholeheartedly support the reforms announced by the Special Minister of State earlier this week."
Ms Ley said she was confident she had followed the rules regarding both entitlements and the ministerial code of conduct.
In a surprise move Ms Ley assumed responsibility for aged care in late September 2015, in addition to her portfolio responsibilities as Minister for Health and Sport.
However, assistant minister Ken Wyatt took the lead in day-to-day responsibilities and engagement with the aged care sector.
At a media conference this afternoon, Mr Turnbull said that Ms Ley's replacement would be announced next week. They will become the fourth minister to oversee aged care since the Coalition came to office in September 2013.
Arthur Sinodinos is currently the acting senior health minister, while Mr Wyatt remains the assistant minister.