The design of future retirement living and aged care accommodation will need to safely maximise interaction with the outside world even during a quarantine event, says a seniors living architect.
The coronavirus pandemic has resulted in varying restrictions on retirement living and aged care residents' daily life and changes to how people connect with their loved ones and community.
The restrictions have led to the closure of common amenities and activities for retirement living residents, who have been encouraged to self-isolate and impacted visitors, activities and excursions for aged care residents.
It means these living environments are not functioning as intended, said Gary Mackintosh, associate director of architectural firm Hames Sharley.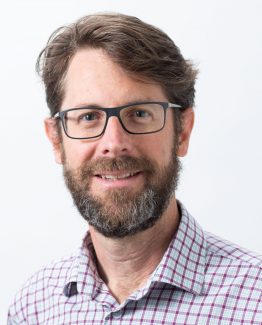 He said the Hames Sharley-designed Australis for Adventist Care has been operating as a block of apartments offering accommodation only, with no socialising.
"Naturally, all of this is in direct contrast to the intent and design of the place," said Mr Mackintosh, seniors living leader at Hames Sharley.
"While sheltering a community's aged-resident population in their rooms or homes protects them and gives them peace of mind during a pandemic, it also comes with a cost to operators and residents who rely on socialisation to keep their communities vibrant and flourishing.
"Future designs will need to seek solutions to safely maximise interaction with the outside world even during a quarantine situation," he said.
The cost needs to be focused on the residents, said Adventist Care CEO Gary Blagden.
"Yes, there is a cost to the provider, however a service-orientated provider will want to deliver outcomes that are client-focused. Therefore, issues of isolation should be seen from the perspective of the resident," Mr Blagden said.
"Mental health is a concern when seniors can't engage with their peers and families. Loneliness is already a feature of senior living that underlays the reason for senior communities. The loss of socialisation, looking out for each other and peer support is the big cost."
In the future, providers may choose to adopt designs that emphasise the use of separated neighbourhoods, where residents can live, socialise and dine together in smaller groups, Mr Mackintosh said.
"For example, communities with compact pocket neighbourhoods could work well and areas could be easily cordoned off in the event of a future epidemic or pandemic, without bringing the entire community to a halt."
This could be done in seniors' living by creating an environment that is community-focused, rather than isolated and inward-looking and in residential aged care by breaking facilities into 16-bed or smaller households, Mr Mackintosh said.
"However, the response to the current pandemic should not be to overreact and design for quarantinable buildings. No one wants to live in a hospital for the last years of their lives."
He said other changes to the sector following COVID-19 could include:
future residents demanding larger units
converting utility rooms in residential aged care to provide sleeping cubicles for staff to stay overnight
architects and designers working with materials that are either antimicrobial or easily cleaned
better air filtration and purification, possibly driven by future changes in air-quality codes
more high-tech senior-living communities with virtual socialisation, technology support and clear communication systems in place so residents can ask questions and feel more comfortable
technology that allows residents to navigate communities without pressing buttons or grabbing handles.
facilitation of in-person visits during times of outbreaks via a dedicated clean room.
The emphasis must be on separation as opposed to isolation, Mr Mackintosh said.
"Ultimately, it's the difference between taking sensible precautions against infectious disease and substituting one kind of risk for another one entirely."
Comment on the story below. Follow Australian Ageing Agenda on Facebook, Twitter and LinkedIn, sign up to our twice-weekly newsletter and subscribe to AAA magazine for the complete aged care picture.