Australia's favourite cook Maggie Beer has been appointed an Officer of the Order of Australia (AO) this week, in part, for her mission to improve food in aged care.
After more than 35 years in the food industry, Ms Beer established the Maggie Beer Foundation in 2014 "to be a catalyst for change, where it is needed, to raise the standard of food in aged care," she told Australian Ageing Agenda at the time.
Since then, the fresh-cooked food advocate has co-authored Maggie's Recipe for Life in 2017, testified about aged care nutrition before the aged care royal commission in 2019 and established the Aged Care Dining Research Project at Kalyra Communities in 2020.
She has also spoken at many aged care conferences, hosted practical learning workshops with aged care chefs and cooks and recorded training videos in a bid to reach more in the sector.
The Maggie Beer Foundation has campaigned continuously and launched several initiatives including co-hosting last February's invitation-only national congress on food in aged care with the Department of Health to inform future policy.
Most recently, in November, the foundation launched the Alliance of the Willing to address the findings of the congress. At the time, Ms Beer said the alliance would establish working groups to focus on establishing policy and implementing major changes that remove silos in food nutrition and allied health.
"There are such silos and we need food and nutrition as a holistic approach and we need to find some way to connect the in-home care with the residential care," Ms Beer told AAA.
Ms Beer, an Australian culinary icon who was Senior Australian of the Year in 2010, also received the honour for her distinguished service to the tourism and hospitality industries as a cook, restaurateur and author.
She is one of 732 people recognised in the Order of Australia Honours (General Division) in the Australia Day 2022 list and one of 25 appointed an AO, which is given for distinguished service of a high degree to Australia or to humanity at large.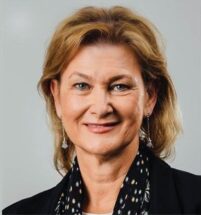 Joining her is Jane Wilson, who was appointed an AO for her distinguished service to aged care in addition to business, government, health care and education.
Dr Wilson has been the co-chair of the Australian Advisory Board on Technology and Healthcare Competitiveness since 2017 and a director of Sonic Healthcare since 2010. Her other health and aged care roles include director of Opal Aged Care from 2016 to 2018.
Aged care royal commissioner honoured for service to the law
Aged care Royal Commissioner Tony Pagone was among 155 appointed a Member of the Order (AM), which is given for service in a particular locality or field of activity, or to a particular group.
Mr Pagone, who was recognised for significant service to the law, the judiciary, and professional associations, joined the Royal Commission into Aged Care Quality and Safety in September 2019 and became its chair a month later following the death of Richard Tracey.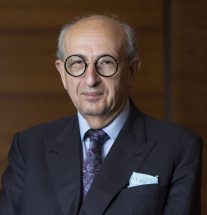 In October, Mr Pagone was appointed patron of a not-for-profit legal support organisation Aged-care Legal Advocacy and Reform Matter (ALARM).
"I am grateful for the opportunity to act as patron to ALARM, an organisation addressing the inadequacies identified by the royal commission and contributing to the reform of the aged care sector by ensuring Australia's most vulnerable people have access to legal support and services," Mr Pagone said at the time.
Fomer aged care minister recognised
Also appointed an AM is the chief executive of home aged care provider UnitingCare Victoria/Tasmania, Bronwyn Pike, for significant service to social welfare and not-for-profit organisations and the Parliament of Victoria.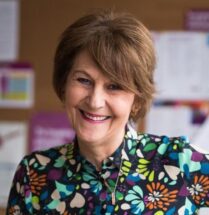 Ms Pike is a former chair of UnitingCare Australia and board member of UnitingCare NSW/ACT. As the Labor Member for Melbourne in Victoria's Legislative Assembly from 1999-2012, she held several ministerial roles in Victorian state government including Minister for Aged Care and Minister for Senior Victorians.
Ms Pike said she was humbled to be recognised in this year's honours List.
"There are many incredible people on this year's list, people who have devoted their lives to others and to their communities, so it's humbling be named alongside them.It's a surprise, but a huge honour to be recognised in this way," Ms Pike told AAA.
Accolades for aged care executives and volunteers
Salvation Army's national director of aged care, Stephen Macliver, has also been appointed an AM recognised for significant service to the law, human rights and the community.
Among those recognised for their service to aged welfare are founding member and current secretary of RFBI Basin View Masonic Village Ladies Auxiliary Leonie Fleming, long-serving Uniting AgeWell Strath-Haven Community volunteer Ruth Hosking and the late Hugh Rogers, who was president of Seniors Recreation Council of Western Australia for 20 years.
The three are among 545 Australians awarded a Medal of the Order (OAM), given for service worthy of particular recognition.
Anyone can nominate any Australian for an award in the Order of Australia. If you know someone worthy, nominate them at www.gg.gov.au.
Comment on the story below. Follow Australian Ageing Agenda on Facebook, Twitter and LinkedIn, sign up to our twice-weekly newsletter and subscribe to AAA magazine for the complete aged care picture.