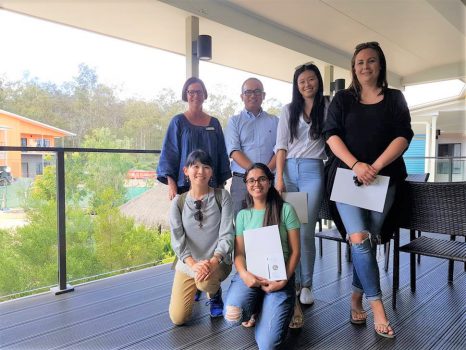 A Queensland study is investigating the impact university students living in aged care facilities has on the social isolation and quality of life of residents.
The intergenerational living study, which is being conducted by the University of the Sunshine Coast, involves six nursing students moving into recently-renovated rooms at Cooinda Aged Care to interact socially with approximately 20 residents.
The study was inspired by the Humanitas Deventer model in the Netherlands, which provides rooms in the facility for students to live rent-free in exchange for spending time with the residents.
Lead researcher Dr Apil Gurung said the study aimed to investigate the mutual benefits this approach has for students and residents.
"The main issue with residents in aged care facilities is social isolation, which is quite prevalent because many residents are not really mobile and it's a very rare that they can go out of the facility and venture out into the community," Dr Gurung told Australian Ageing Agenda.
Social isolation has been linked to dementia, depression, increased hospital transfers and prolonged hospital stays for residents, said Dr Gurung.
"We are trying to curb this social isolation by increasing resident's interactions by having students live on-site and engage with the residents," he said.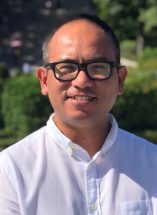 Students will live in the facility for six months, pay $100 a week for their accommodation, food, access to a laundry room, television and Wi-Fi. They will also be able to walk to their classes at USC's Gympie campus.
In return, the students will be required to interact with residents for approximately an hour a day and get to know them on a personal level during meals, tea and group activities, such as bingo.
Students will not be involved in any care duties, Dr Gurung said.
The study also aims to develop the students' communication and interpersonal skills to prepare them to work with older people and combat ageism.
"There is unfortunately a lot of ageism especially in our community and in our healthcare sector because ageism is served by negative stereotypes, like old people are boring, uninteresting and slow… but they don't have the opportunity to interact with older people," Dr Gurung said.
"It gives the students this interpersonal skill to communicate with the residents and patients as well which can be carried onto another sector when they are going out in nursing placements."
Dr Gurung said the program may even encourage students to pursue a career in aged care nursing.
The students, residents, families of residents and care staff at the facility will participate in pre- and post-study interviews to explore the overall impact of the intergenerational living model.
The study will commence in July.
Comment below to have your say on this story
Subscribe to Australian Ageing Agenda magazine and sign up to the AAA newsletter