Australian Unity, the successful bidder for the Home Care Service of NSW, which holds a 70 per cent market share in NSW, said it is committed to expanding the service's unique Aboriginal Home Care unit, when it takes over the reins in early 2016.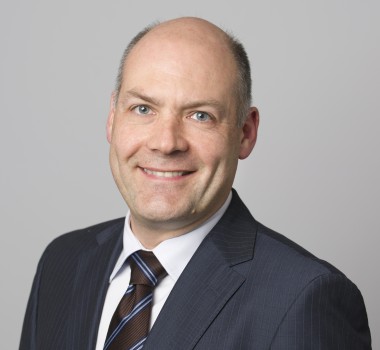 Head of retirement living Derek McMillan said the organisation wanted to deliver additional services in Aboriginal communities that responded to local community needs.
"One of the commitments that we made to the NSW Government and that we're making to the staff is that the Aboriginal Home Care service should not only remain with its own identity, but we think we can strengthen that identity," he told Community Care Review.
"Our vision is to create a platform for that business to provide other health services that may be appropriate for Aboriginal and Torres Strait Islander communities, both within NSW and beyond NSW."
Aboriginal Home Care, which is the largest provider of home and community care services to Aboriginal people in NSW and has 95 per cent Aboriginal staff, could also establish a benchmark for what is "true consumer directed care", said Mr McMillan.
He said the acquisition of the Home Care Service of NSW would provide a base for Australian Unity to expand its footprint in the state and to deliver a continuum of care to clients as they aged.
The 70-year old Home Care Service, which is currently being transferred from NSW Government ownership, had revenues of $234 million last financial year, and its 4,000 employees provided services to over 51,800 clients.
Australian Unity's significant expansion into home support and care importantly coincides with reforms from February 2017, which will facilitate a client's choice of preferred provider for home care packages, and the integration of community care programs into a single system in July 2018.
Rural and remote
While Mr McMillan said the organisation's status as a mutual closely aligned with a commitment to rural and remote service delivery, he said the government needed to look at a different funding model in these areas that recognised the higher costs of service delivery to clients.
On home care packages policy, Mr McMillan urged the government to address current inequities in the means testing arrangements for consumer co-contributions, which sees clients pay the same contribution regardless of what level package they are on.
"We're finding that people who are eligible for a level one package may not actually take it up because it is cheaper to have the services as a private pay client then it is to pay the co-contribution," he said.
When the means testing arrangements are fixed, he said care co-contributions in the long-term would drive improvements in quality in aged care and was the beginning of the movement towards greater consumer control.
Rationing of aged care places
He said the Federal Government was likely to remove supply caps in aged care when the government felt comfortable that it could control costs through the My Aged Care assessment process and through client co-contributions.
"The government shouldn't be too concerned about uncapping in the future because both those of those levers will support their budget outcomes."
He said the government couldn't ignore the demographic implications of an ageing population and the significant number of older people living alone, which will create increasing demand for home care places.
To subscribe to CCR please visit https://australianageingagenda.com.au/subscribe-to-ccr/