Acquisitions in the aged care and retirement living sector are on the rise again, with New South Wales and Australian Capital Territory provider BaptistCare among the latest to add a new purchase to its portfolio.
BaptistCare has bought The Grange Lifestyle Village in Wagga Wagga, a 20-hectares site with 50 two-bedroom and 87 three-bedroom independent living villas.
It will take over operations of the village from March, adding to its portfolio of 10 existing villages and 18 aged care facilities. It also delivers in-home care services to 9,000 people.
The Grange Lifestyle Village also has surplus land available, which BaptistCare is keen to develop to meet the "strong demand in the region for this style of accommodation," said CEO Charles Moore.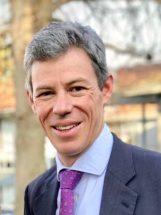 It's BaptistCare's first acquisition since taking on Bethshan Gardens Aged Care Centre at Wyee around two years go. But there's likely to be more coming with Mr Moore saying now is a good time to buy.
"Despite all the negativity that is surrounding the aged care sector today, we remain very optimistic about its prospects. And if you're in for the long term, which BaptistCare is, we think we should continue to grow and acquire assets throughout the cycle," Mr Moore told Australian Ageing Agenda.
With BaptistCare focused on integrating all of its aged care services to enhance the continuum of care model, it is looking to make acquisitions that fill any service gaps, Mr Moore said. He didn't say how many purchases were on the agenda, but hinted at several.
"With the increased regulation and funding prospects for the sector, we think scale is going to be an important ingredient to ongoing sustainability so we absolutely have a growth-orientated strategy," Mr Moore said.
It is not the only aged care and retirement living provider buying up. Since mid last year, Bolton Clarke acquired Allity, not-for-profit Calvary took over ASX-listed provider Japara and Australian Unity bought Greengate.
Cam Ansell, managing director of aged care consultancy and business advisory Ansell Strategic, agrees it is a popular and good time to buy. "We're starting to see consolidation within the sector sort of accelerate. We haven't done this much merger and acquisition work since 2016, frankly," Ansell told AAA.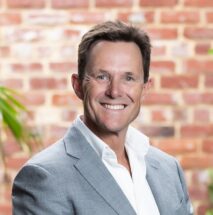 Bolton Clarke, Calvary and Australian Unity are among big groups "proactively buying organisations that fit within their mandate," he said.
"They are three groups that had very specific criteria that they wanted to grow into and they've been able to convert that into reality," Mr Ansell said. "For those that want to grow, this is a good time to do it… Among these challenging times is where fortunes are made and lost."
Main image: The Grange Lifestyle Village in Wagga Wagga
Comment on the story below. Follow Australian Ageing Agenda on Facebook, Twitter and LinkedIn, sign up to our twice-weekly newsletter and subscribe to AAA magazine for the complete aged care picture.