The ability of individual directors to conceptualise and a board to agree on how their organisation will be configured enables fundamental governance principles and practices to be enacted, writes Aaron Goldsworthy.
Directors' duties, as prescribed by law, set the scene for how a board constructs and operationalises its governance model and structure, roles and responsibilities, policies and procedures and undertakes its work and activities.
Professional development for boards, committees of management, councils or similar named groups of individuals traditionally has a heavy focus on the duties as distinct from your roles and responsibilities that the law prescribes for directors.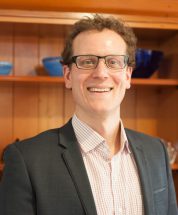 Knowledge and understanding of these director's duties is critical. However they provide little in the way of guidance to an individual about what the work of a director involves or how to effectively go about the work of governing an organisation.
One way of thinking about directors' duties is considering them as "the farm fence", portraying the boundaries of how they must act, for example, acting in the best interests of the company first and foremost, acting in good faith and acting with due skill, care and diligence and so on.
Within the bounds of the farm fence there are a myriad of governance processes and practices that vary from board to board, all informed by how individual directors and the board as a collective entity understand and conceptualise their governance, organisation and its services. This ability to conceptualise assists directors to discuss and agreement on:
the requirements and constraints of the constitution
the governance model and structure
the various governance principles or standards that are applied, along with what particular governance policies and procedures and documents and tools are utilised
the actual governance work processes and practices.
Core business
Determining an organisation's core business, or reason for being, is a fundamental element of contemporary governance. An example for a residential aged care organisation might be "enhancing the lifestyle and wellbeing of individuals with emerging or actual chronic health or complex health conditions" rather than "delivering residential aged care services and building facilities".
An additional benefit of defining an organisation's core business is that it can inform both the board positions and the skill sets and experience required by the board to drive the organisation's services, whilst management delivers the services.
Refining your organisation's core business also enables not only a board, but the chief executive officer and executives to determine what services are aligned to the core business and what services are not aligned to the core business.
Director's value and benefit
When individual directors engage with a board they ultimately do so because it offers two distinct elements; firstly value for the individual and secondly benefits for the organisation.
For an individual director, though rarely spoken about, social status, power, insider knowledge and similar intangibles exist. Often expressed are statements such as, "I'd like to give back to the community", "utilise and contribute knowledge and experience" and so on.
In other words, the value proposition I can bring to the board and the organisation. However, what should also be asked is: what are the benefits I can contribute to the board and the organisation?
For the organisation, and therein the board, the benefits may range from substantial all the way through to little or no tangible benefits, as other directors would say, "a seat warmer".
Defining and utilising an organisation's core business statement brings significant governance, organisational and service clarity, a focus on what the organisation should be doing and what it should not be doing from a service perspective.
Assessing the measurable value of individual directors and the benefits they may bring to the board, which is hardly ever undertaken by a board, is usually in the minds of a dynamic chair and her or his influential directors.
Core business statements and a director's value and benefits are but two fundamental concepts or constructs that can assist directors in conceptualising their organisation.
Increasingly, boards are taking the time to conceptualise or re-conceptualise their organisations, particularly in light of the strategic realities and practicalities of the new customer-driven, competitive marketplace and the need for organisations to position themselves as leading or upper–mid-range following organisations.
Aaron Goldsworthy is a senior consultant with Australian Strategic Services.
Comment below to have your say on this story
Subscribe to Australian Ageing Agenda magazine and sign up to the AAA newsletter