The future aged care workforce needs to have compassion, knowledge on complex issues and access to career-long learning, an expert tells an aged care forum.
Industry, advocates and academics came together this week to discuss workforce issues and the use of restraints in aged care at a Future Social Service Institute and Office of the Public Advocate event.
FSSI is a collaboration between RMIT and the Victorian Council for Social Service.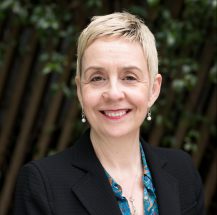 FSSI Director Micaela Cronin said it stood out to her that the aged care royal commissioners commented in the interim report that workforce issues were relevant to every aspect of the sector.
"This is a vulnerable workforce that's often disempowered and not adequately trained, working very long shifts and feeling like they are not resourced to address the issues in terms of the complexity of dementia," she said.
Ms Cronin said there were significant workforce challenges that need facing around:
capacity, which is the number of people and levels of staffing
staff attributes, such as people who have and bring compassion
workforce capability, including the level of training, qualifications, knowledge and skills around very complex issues.
"There is also a need to refresh and keep giving people access to lifelong learning and professional development over time," she said.
FSSI did a pilot re-writing the Certificate III and IV and found people with lived experience needed to be involved in their development, Ms Cronin said.
Culture change, leadership needed to address restraint
Head, Health Law and Ageing Research Unit at the Monash University Department of Forensic Medicine Professor Joseph Ibrahim said a big picture view of the model of care that society would accept was missing.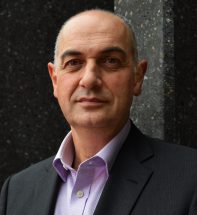 "We think that having good staff who are well-intentioned is enough to lead to good outcomes," he said.
Currently people are not treated as people, Professor Ibrahim said.
"We are asking doctors questions about medication rather than the fundamental issue of, `Why is this person displaying a responsive behaviour? Is it permanent? Is it temporary?'"
Despite evidence that restrictive practices killed people, they are very easy to rationalise in a clinical environment, he said.
Enormous culture change and leadership from nursing and medical professionals and the community more broadly is needed to put human rights front and centre, Professor Ibrahim said.
"Nursing staff believe they are stopping people from falling, from impulsive behaviour, from intrusive behaviour or leaving the facility," he said.
"You only need one instance of something to have gone wrong and the person is forever labelled aggressive."
The forum, Humane staff required to deliver cruel care? The dilemma of restrictive practice in aged care, took place in Melbourne on 18 November.
Comment below to have your say on this story
Subscribe to Australian Ageing Agenda magazine and sign up to the AAA newsletter