Aged care providers need to focus on their organisation's brand if they want to stand out from competitors, an industry forum has heard.
Gill Walker, managing director at Evergreen Advertising Marketing says it is important for providers to think about their brand to ensure they can keep up with the competition.
"In aged care at the moment, [brand] is one of the biggest things that's going to make your point of difference," Ms Walker told delegates at the Pride Living Aged Care CEO forum last week.
"There are so many people offering the same service, you really do need a brand to help you get chosen, chosen first and help you stand out," Ms Walker said.
She said brand is more than a logo.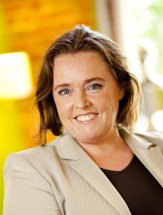 "Brand is not just a logo… it is a multitude of things. It is an experience, a personality."
"It is the product, service, quality, impression you make, what makes you different and customer service. It's the sum of many parts," she said.
She said having a good brand is key to attracting and retaining the right staff in the organisation.
Providers need to also be prepared to adapt to changes in the sector, Ms Walker said.
"You need to be looking to, not necessarily change it very year, but you do need to refresh your brand and learn as you go on what is working and what isn't," Ms Walker said.
She said it is important for the whole organisation to understand the rebranding process.
"I can't underestimate the power of brand when it comes to experience, culture, the way you want people to behave across the entire organisation. If you are going to embark on a branding exercise, you have to make sure the entire audience and your organisation understands the process," Ms Walker said.
Ms Walker also suggested that providers who are undergoing a brand-refresh should involve people from different areas of the organisation to have a say, and to offer a different perspective.
"There is no point running a workshop with just the marketing team, they will just self-approve everything that they're doing. You need to have a mixture of people," she said.
Ms Walker told the forum the five key areas that make a good brand that connects with its consumers should include:
Promise – how well the brand connects with the consumer
Story – how well the brand communicates their differences
Strategy – what choices the brand makes to drive growth and profits
Freshness – how well does the brand stay fresh and on top of trends
Experience – how well the brand experience lives up to and delivers its promise
Ms Walker's tip to providers is to always look at what other organisations are doing.
"If you put your ad up in the middle and it stands out, then you're doing a good job, but if your [ad] looks like wallpaper, then you're doing the same thing as other providers," she said.
The Pride Living Aged Care CEO forum took place on 11 June at Rydges North Sydney.
Comment below to have your say on this story
Subscribe to Australian Ageing Agenda magazine and sign up to the AAA newsletter