The federal budget has disappointed aged care stakeholders, who have variously described it as 'tinkering', a 'downpayment' and a fort-holding measure while the sector holds out for a more comprehensive response once the aged care royal commission is over.
The budget handed down by Treasurer Josh Frydenberg this week includes $408.5 million to improve the aged care system, including $746.3 million for pandemic response measures.
Its centrepiece was a $1.6 billion commitment to fund 23,000 additional home care packages, but there was scant targeted funding for residential care.
Funding for the Serious Incident Response Scheme, more dementia services and training programs and residential aged care funding reform were also in the budget papers.
Lack of funding for residential care
StewartBrown senior partner Grant Corderoy welcomed the measures, but said there needs to be greater investment to support the sector.
"It's a budget that has addressed one need – that being the home care packages," Mr Corderoy tells Australian Ageing Agenda.
"When you look at the overall aged care sector, it's a holding-the-fort type budget. It's waiting for the royal commission and I believe that some reforms really need to be introduced prior to the royal commission's recommendations," he said.
Mr Corderoy said the biggest disappointment is residential aged care did not receive targeted funding.
"The royal commission made it very clear in their summation that some interim and urgent funding is required. The government is going to be waiting for the royal commission's report recommendations, but we feel that it can't wait and we're expecting and hoping to see some targeted funding for residential aged care prior to it," Mr Corderoy said.
He said a sector that is "undergoing great financial stress" and additional funding cannot wait until the next budget.
Just a start
Leading Age Services Australia CEO Sean Rooney said the budget did not address all of aged care's issues.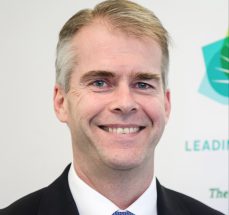 "Hopefully, this budget is just a start, a down payment on a better age care system," Mr Rooney said.
"We need to transform the aged care system so older Australians get the care they need, and the workers and organisations that care for them are enabled to deliver the best quality care and services possible," Mr Rooney said.
Mr Rooney said the funding to support aged care through COVID-19 is welcome but there needs to be a greater investment.
"Protecting older Australians receiving care and support in our aged care system from COVID-19 is a national responsibility and we believe more investment is required," Mr Rooney said.
"Looking ahead, it is incredibly important that Australia builds on these investments, not just to fix the aged care system but to provide a significant contribution to our nation's economic recovery from the pandemic," he said.
More needed
Aged and Community Services Australia CEO Patricia Sparrow said more is required to set up the sector for the future.
"This budget also includes some other small and useful initiatives, but the system needs a reboot not tinkering," Ms Sparrow said.
"The kind of financing and budget reform that is necessary to set up Australia for our ageing population means a total rethink – not just a series of announcements that prop up the current system," she said.
Similarly, Aged Care Guild acting CEO Nicholas Brown said the budget provides very little to reform the sector.
"This budget is particularly important to senior Australians and the aged care industry in laying the foundations for the sector's path to recovery, and the reform it desperately needs," Mr Brown said.
Long way to go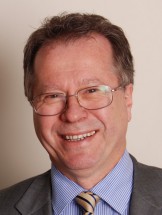 Ian Yates, chief executive of COTA Australia welcomed the additional home care packages however was disappointed in the lack of commitment to reduce waiting times to 30 days and ensure no one is prematurely forced into residential aged care.
"The new home care packages are a substantial step forward and to be applauded, as are the supporters of our Safer at Home campaign who lobbied for this," Mr Yates said.
"But we still have a way to go and more will need to be done in the May 2021 budget," he said.
No investment in workforce
Australian Nursing and Midwifery Federation federal secretary Annie Butler said the budget failed to deliver improvements to staffing.
"There is little investment in the nursing and midwifery workforce and even less for our aged care workers. Instead, the government is deferring action in aged care yet again, by waiting for the release of the royal commission's final report in February," Ms Butler said.
"It's disappointing that there's no action on job security and no action of improving wages and conditions for aged care workers," she said.
"If jobs are the cornerstone of the national economic recovery-plan, the ANMF is calling on the government to act now and address the dangerously inadequate levels of qualified nurses and care staff working in aged care," Ms Butler said.
Not enough support for dementia
Dementia Australia CEO Maree McCabe welcomed the $11.3 million for dementia services and training programs.
However, Ms McCabe said the budget failed to provide targeted and dedicated supports, workforce training and system changes for people living with dementia, their families and carers.
"With more than two thirds of people in residential aged care living with dementia, unless we see dementia-specific targets in workforce training and education, regulation and quality, people with dementia, their families and carers will continue to fall through the gaps," Ms McCabe said.
"The calls by Dementia Australia to invest in quality dementia care through targeted outreach and early intervention, workforce training and capacity building and its translation into quality dementia has been overlooked in this budget," she said.
Shadow Minister for Ageing and Seniors Julie Collins said the government must do more to support the aged care system.
"Shockingly the budget has no significant new funding for residential aged care where so many older Australians have died," Ms Collins said.
"The Morrison Government has failed every single older Australian who has died by not acting now," she said.

Read our budget coverage here.
Read Community Care Review's coverage of the federal budget on the home care sector here.
Comment on the story below. Follow Australian Ageing Agenda on Facebook, Twitter and LinkedIn, sign up to our twice-weekly newsletter and subscribe to AAA magazine for the complete aged care picture.