Leading Age Services Australia is among industry peaks and aged care providers voicing disappointment this morning that there is very little in the Federal Budget for an increasingly beleaguered workforce.
"It delivers some things for aged care, but it doesn't deal with the structural deficiencies identified by the royal commission – which is wages and viability of services," LASA CEO Sean Rooney told Australian Ageing Agenda.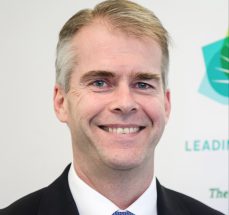 Whilst acknowledging the Budget contains some "useful things" – such as the $345.7 million to embed pharmacists in aged care homes and the $49.5 million workforce training package – Mr Rooney said: "At the end of the day, we're nearly 12 months on from the Government's response to the royal commission's final report and the things that really matter, that need to be prioritised, still haven't been addressed."
In a statement, Anglicare Australia agreed that the Budget fails to deliver key recommendations from the royal commission – namely a wage hike for workers.
"People working in our sector are struggling to afford childcare, groceries and rent. Many are being priced out of their own communities. Instead of a one-off retention payment, we need real reform," said Anglicare Australia executive director Kasy Chambers.
Ms Chambers' comment was directed at the much-maligned workforce bonus offered to aged care staff by the Government earlier this year.
Anglicare Australia also reiterated its commitment to push for a minimum wage increase for sector staff. "We will keep working with the Government beyond this budget. It is not too late to make sure we have a strong workforce, and quality care – and that Australians get the care they deserve," Ms Chambers said.
In its Budget reply, the Australian Aged Care Collaboration said the Budget confirmed "the inadequacy" of the Government's response to the royal commission. "There is nothing in this budget to improve aged care wages," read the statement. "The royal commission's workforce recommendations are the key area of unfinished business – and the Government has left it that way."
The AACC added that staff "should be getting the pay they deserve", especially as aged care workers "have gone above and beyond" through two years of a pandemic.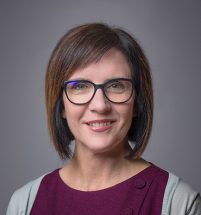 Annie Butler – federal secretary of the Australian Nurses and Midwifery Federation – said in a statement: "Government cannot ignore the plight of nursing home residents, nurses and care workers, by failing to implement the royal commission's key recommendations – safe minimum staffing levels, increased wages for aged care workers and genuine accountability for taxpayers' money."
Ms Butler continued: "We ask Mr Morrison, how many preventable deaths do there need to be and how many dedicated nurses or aged care workers need to be driven from their jobs before he finally fixes chronic staffing shortages, causing so much pain and suffering in the country's nursing homes?"
BaptistCare was quick to post its own response on Twitter last night: "Disappointed there is nothing in the Federal Budget 2022-23 to address the #agedcare workforce issues," it read. "It will leave our dedicated workers on the edge of poverty and many older Australians without the services they need."
Meanwhile, CEO of Aged & Community Services Australia Paul Sadler described the Government's failure to deliver a workforce wage increase in one word: "unconscionable".
Post-Budget, Mr Rooney told AAA that all eyes were now on the upcoming federal election. "We need the major parliamentary parties to take the politics out of aged care and focus on the people," he said. "That means that the people on the frontline are resourced and able to deliver the care that older Australians need and deserve."
Read more here.
Comment on the story below. Follow Australian Ageing Agenda on Facebook, Twitter and LinkedIn, sign up to our twice-weekly newsletter and subscribe to AAA magazine for the complete aged care picture.