There's a great deal of opportunity for industry-led innovation for attracting, developing and retaining engaged aged care workers, writes Samira Richards.
Australia's leading aged care workforce strategy A Matter of Care identified a number of very real challenges for the sector in 2018. We're now two years on and many of these issues continue to plague our services and operations.
High employee turnover, difficulties in attracting employee talent particularly in regional areas, core skill gaps in frontline workers, and an over-reliance on contingent workforces including high agency use. These are just some of the wicked problems we're still needing to resolve.
These are issues that span providers and weigh heavily on the minds of aged care leaders and human resource teams alike. The concern is well placed.
With an ageing population and increasing demand on services, these challenges are only going to worsen if we don't change our approach to attracting, developing and retaining our people.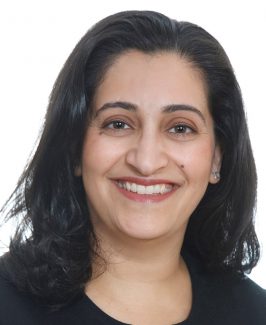 The Aged Care Workforce Industry Council is working to drive forward the recommendations from A Matter of Care.
While no one organisation is going to be able to resolve the issues in isolation, there remains very real opportunities for organisations like ours to be making bold changes and helping to shift the workforce landscape from the ground up.
While an exceptional recruitment campaign may work for many industries, when it comes to aged care, we're finding that traditional solutions are not always fit-for-purpose and innovative industry-led solutions are needed most.
In response to A Matter of Care, we established a cross-functional project team in 2018 to help tackle some of the key challenges raised.
Known as the Spark Project Team, the group involved representatives from our People Culture and Diversity, Residential Services, Finance and Payroll teams to create an employment and capability development model called Spark Aged Care Apprenticeships to help grow our talent pool of personal care workers.
Within a year, the team had designed and pilot tested a new approach to attract passionate people to the organisation. The apprentices are offered employment and an immersive capability development opportunity.
By the end of the program not only have they received the qualifications they needed to be a personal care worker, but most importantly the industry skills, attitudes and competencies necessary for success as a member of our aged care workforce.
Key features of the Spark Aged Care Apprenticeships model includes:
mentorship and coaching from expert employees
employment from the get-go
loops for continuous feedback
avenues for improvement with formal industry training.
The strong emphasis on the values and attitudes that underpin all our work at Benetas is a core factor that sets this program apart. It is an innovative solution that meets our business needs and helps us to build a workforce that is fully competent and passionate about providing exceptional care.
The Spark apprentices have received incredible feedback from their colleagues, residents and families for the impact that they are having on care.
Last year, one of our apprentices was able to meet a resident's needs in a way that no other carer had been able to. The client's family member described their work as "fantastic" and "going above and beyond" for their mother.
As the program grows so too will the positive impact that these new talented and passionate personal care workers have on our workforce and the older Australians they serve. With the program now operating across a number of residential sites, we're looking to increase the number of those going through the program to 60 by the end of the financial year. A target we're on track to meet.
These industry led solutions take time. They take resources and strong collaborative effort across teams. They also involve making mistakes and improving along the way.
The lessons that we learn and the impact that we can each have in driving forward new industry-led solutions will put us in a far better position to build a passionate and capable workforce for our industry in the years to come.
Samira Richards is general manager people, culture and diversity at not-for-profit aged care and health care provider Benetas.
Comment on the story below. Follow Australian Ageing Agenda on Facebook, Twitter and LinkedIn, sign up to our twice-weekly newsletter and subscribe to AAA magazine for the complete aged care picture.