Moving into residential aged care is stressful for many older people but there are ways to ease the transition, an expert will tell a mental health forum in Melbourne.
To coincide with Mental Health Week, the Bolton Clarke Research Institute is holding a one-day symposium on Friday 13 October to explore challenges and solutions in providing mental health care.
Australian Catholic University's Professor Colleen Doyle, a psychologist with a special focus on aged care and dementia, said moving into residential care led to loss of identity for older people because identity was tied up with a person's home.
"When it is coupled will health issues, possibly grief associated with loss of loved ones and moving away from usual routines and control over day-to- day activities, it is especially stressful for older people," Professor Doyle told Australian Ageing Agenda ahead of her presentation.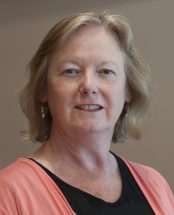 She said many people feared going into residential aged care more than death and that negative attitudes to residential aged care were perpetuated by media emphasising horror stories and bad outcomes.
"Adjusting to the move is a team effort – the staff at the aged care facility, social support from family and friends, health professionals and the older person themselves can all help to make the move more comfortable," she said.
Professor Doyle's presentation draws on a new guide on moving into residential care she has co-authored with Gail Roberts.
The book, which will be published later this year, is based on research conducted by Professor Doyle, Ms Roberts and others about residential aged care in Australia and internationally.
For the new resident, maintaining a sense of control helps with the move, Professor Doyle said their research showed.
"Being involved in the processes of decision-making can help, regardless of whether the person has any cognitive impairment, and even being involved in small decisions can help."
Making an advance care plan, getting involved in care planning, maintaining as many routines, relationships and hobbies as possible along with maintaining a purpose in life through activities that match goals can also help, she said.
The residential aged care sector can help by training staff to be aware of the emotional journey new residents are on, Professor Doyle said.
"Facilities can help by involving the resident and their family in care planning and giving the resident control over as much as possible in their day.
"They can also assist by being aware of the signs of depression and other emotions that can arise through the adjustment period and responding with social support, appropriate referrals to health professionals and by adjusting the admission process to accommodate new residents," she said.
The Reality of Mental Health: Approaches to Recovery symposium is taking place today at the Melbourne Convention Centre.
Mental Health Week runs from 8 – 14 October.
Comment below to have your say on this story
Send us your news and tip-offs to editorial@australianageingagenda.com.au 
Subscribe to Australian Ageing Agenda magazine and sign up to the AAA newsletter