Australia needs a national strategy to increase affordable housing supply, better regulate the private rental market and provide support services that can help older people at risk of homelessness, a housing advocate tells Australian Ageing Agenda.
Housing for the Aged Action Group national development worker Jeff Fiedler said the private rental market was largely unregulated with a lack of secure tenure, affordability and adaptability as people aged.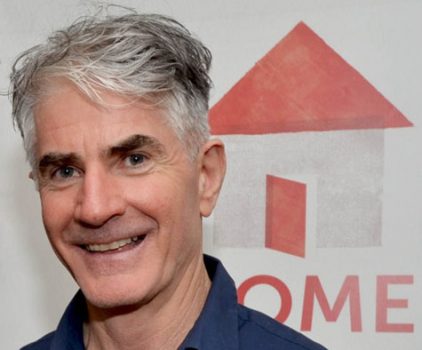 "There is a rapidly increasing number of older people who are facing an uncertain housing future due to their reliance on the private rental market as the main form of accommodation available to them," Mr Fiedler told Australian Ageing Agenda.
Speaking ahead of his presentation at COTA's National Policy Forum in Canberra tomorrow, Mr Fiedler said Australia needed a national housing strategy focused on more public and community housing to ensure the health and wellbeing of older low-income renters.
"We also need the introduction of tenancy laws that offer long-term leases, regulated rents and the ability for tenants to modify their homes such as disability changes that can allow older people to maintain their tenancy.
"In a fraught and complex housing scenario, older people also need better services to be able to defend their rights and help them navigate their way to an affordable housing solution," Mr Fiedler said.
Risk of homelessness rising among seniors
The insecure and expensive private rental market along with decreasing levels of home ownership, increasing retiree mortgage debt and reductions in public housing funding are increasingly putting more seniors at risk of homelessness.
Older people aged 55 to 74 are the fastest growing age cohort experiencing homelessness, according to the Australian Homelessness Monitor 2018, which showed a 55 per cent increase in the number of people homeless in this cohort between 2006 and 2016.
Mr Fiedler said older seniors were usually in this predicament because they were older, poor and facing retirement without housing security, rather than due to trauma or complex issues as is the case with other homeless cohorts.
The majority of older people affected are women, who managed to cope for many years in the private rental market while in and out of the workforce on low wages, he said.
"Upon reaching retirement age they have little or no savings or superannuation and are facing homelessness for the first time in their lives."
Mr Fiedler said tailored early intervention strategies were needed to prevent homelessness for older Australians, many of whom were experiencing first time homelessness and economic disadvantage, to avoid later life complexities and associated costs.
If Federal and State Governments don't take action to ensure older tenants have the right to secure, adaptable and affordable housing, their health and wellbeing would likely be affected, Mr Fiedler said.
"Poor housing conditions can cause a downward spiral of health and wellbeing often ending in the need for crisis housing and health services as well as forcing many into residential care prematurely.
"In an environment where affordable housing supply is far short of what is required, older people need access to early intervention housing support services that can assist them to navigate their way to a long-term affordable housing solution."
COTA's National Policy Forum 'Older Consumers: Choice, Challenges and Rights in Changing Markets' takes place on Thursday 28 June at the National Press Club in Canberra.
Comment below to have your say on this story
Send us your news and tip-offs to editorial@australianageingagenda.com.au 
Subscribe to Australian Ageing Agenda magazine and sign up to the AAA newsletter