More than three-quarters of people with dementia who went missing in Australia over a five-year period were last seen at their home or residential aged care facility, a Queensland University of Technology study has found.
The Dementia Centre for Research Collaboration: Carers and Consumers study investigated Australian news reports between 2011 and 2015 and found 130 cases of a person with dementia going missing with outcomes reported for 92 of these.
Just under half of these 92 people went missing from their home in the community (43) and more than a quarter went missing from their residential aged care facility (26), the study published this week in the Australasian Journal on Ageing found.
Other areas the person with dementia was last reported being seen included hospitals (7), holiday places (3), visiting places (3) and shops (1) with the location not stated in nine cases.
Most of the 92 individuals were men (66), the average age was 75, and most people were found well (55), however 18 individuals were found injured and 19 deceased.
Men had a higher rate of being found deceased (23 per cent) than women (15 per cent), however a higher proportion of women were found alive but injured or unwell (38 per cent) than men (12 per cent), the report found.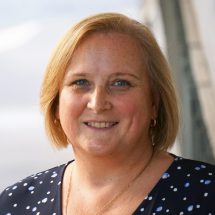 Lead researcher Dr Margie MacAndrew said while there are health benefits of wandering such as exercise and social interaction, it can be risky when it went beyond safe limits.
"The findings suggest that people living independently in the community, along with those in aged care facilities may need to undergo routine assessment to identify risk of wandering and the negative outcomes associated with it," Dr MacAndrew said.
"Characteristics of risky wandering include frequent and repetitive walking without resting, which can be very tiring. Also walking without knowing where you are and how to get back home without help from another person," she said.
"Wandering can result in potentially life-threatening outcomes such as malnutrition, increased risk of falls, injury, exhaustion, hypothermia, becoming lost and death," Dr MacAndrew said.
Low supervision, being able to walk independently, time spent walking and the area of the brain impacted by dementia can contribute to navigation problems and becoming lost while wandering, the report said.
The researchers also recommend looking at introducing something similar to the 'Silver Alert' system used in 18 US states, which sees media outlets, law enforcement and departments of transport involved to spread the message when a person with dementia is reported missing lost.
"We also recommend current approaches to coordinating a search and rescue attempt should include, careful searching in the immediate vicinity the person was last seen, particularly outbuildings and garden areas, should be given priority," Dr MacAndrew said.
"Rapid reporting within one hour of knowing a person is missing is also known to help search and rescue have a better chance of finding a person alive and well,"
Access the full study here.
Want to have your say on this story? Comment below. Send us your news and tip-offs to editorial@australianageingagenda.com.au 
Subscribe to Australian Ageing Agenda magazine