Aged care workers and services are being encouraged to inform themselves and those they care for about end-of-life planning, care and values ahead of a national day promoting conversations on death and dying.
Dying to Know Day, which is also known as D2KDay, is celebrated annually on 8 August and run by The GroundSwell Project, a not-for-profit organisation aiming to create social change about death and dying.
Australians make birth and holiday plans, but they are avoiding planning well for their dying and death, says Jessie Williams, executive director The GroundSwell Project.
"For those of us working as aged care professionals, being death literate is more important than ever," Ms Williams said.
D2KDay can help by answering the call for a national conversation about how we die, she said.
Southern Cross Care Living NSW&ACT, which has 3,500 clients in over 40 locations across the state and territory, has been working with The Groundswell Project for the last 12 months to improve death literacy in its facilities.
Head of care services Helen Emmerson said SCC now has a strong end-of-life care policy framework.
"These policies, especially those around care, are developed in collaboration with our quality team and operational managers across our residential aged care, and where possible with hospitals and local palliative care teams," Ms Emmerson told Australian Ageing Agenda.
"We then put in place a robust system of disseminating information and training and supporting staff."
She said the same focus was needed on ageing and death as was given when a person came into the world.
"We need to … learn to try and celebrate someone's life and make the time and space needed for grieving."
Help start a conversation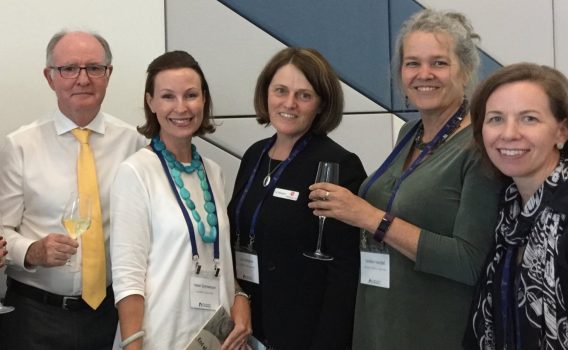 SCC NSW&ACT has also been collaborating with The Groundswell Project on activities for Dying to Know Day and Ms Emmerson encouraged other aged care providers to get involved.
Her calls echo the cry to action in aged care by Molly Carlile, author of The Death Talker and D2KDay ambassador.
"Every person who enters a residential aged care facility knows that it will be their last home, and they are thinking about their mortality," Ms Carlile told AAA.
"The sad thing is that for many older people who want to talk about their hopes and fears, the things they value and the choices they've made, it can be difficult to find staff willing to engage in these types of conversations."
She said a lot of staff mistakenly believed that talking about mortality took away a resident's hope.
"Older people lose hope when they feel like they're not heard and their choices and opinions are not valued," Ms Carlile said.
She said Dying to Know Day provided an opportunity for residents, families, friends and staff to have meaningful conversations about death and grief in an environment where older people felt valued and supported.
For information on the campaign including downloadable event resources or to register or find an event, see the Dying to Know Day website.
Comment below to have your say on this story
Send us your news and tip-offs to editorial@australianageingagenda.com.au 
Subscribe to Australian Ageing Agenda magazine and sign up to the AAA newsletter